Welcome to 2023, where a transwoman was found not guilty of exposing her penis because she's too fat for it to be visible
May 08, 2023
In 2021, a woman complained about seeing a penis in the women's locker room. It was reported by the LA Times as (emphasis mine) "she saw what she believed to be a male penis." As if you saw a penis, you would be the weird one for assuming it belong to a dude. Turns out, that was just a preview of what's to come. LAT laid the groundwork so that the Daily Mail could drop this headline on us: "Trans woman is cleared of flashing her penis at three women using Ohio YMCA after judge ruled she's too FAT for her genitals to be visible."
Darren and/or Rachel Glines (not sure how he/she/they were identifying at the time) liked to stay at the YMCA. So did several women and their children. What those women did not like to see was Glines' naked body in the women's locker room. Complaints were made. The women were told by the YMCA that Glines was a woman and that they, quote, "shouldn't have been disturbed by the incident" of a naked female penis in front of minors.
Side note. Is it me, or does this happen at the YMCA more than it does at other fitness centers?
A lawsuit was filed. Now that I'm reading, the case was filed against Darren Glines. But since then, Darren goes by Rachel. Oh, and she still has her ding dong.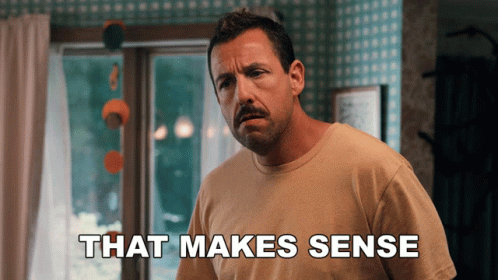 Glines had *checks notes* her day in court in front of Judge David McNamee. Judge McNamee ruled that while Glines' being in the locker room was not in question, they were allowed to be in the women's locker room because he was identifying as a she.
Then there is this ruling:
Quiet simply, the facts do not exist to support a find of guilt, as charges. Glines' genitalia was not visible as a result of other portions of her body covering same.
I know what you're thinking: "Brodigan, that's fat-shaming!" You would think so! But as it turns out it was PART of the defense. Glines' lawyers argued that because -- she -- was such a fat f*ck, her giant gut covered her penis. So there is no way those women, including the three minors, could have been exposed to the penis. It wasn't fat-shaming. it was brilliant lawyering.
Just when I think 2023 can't get any more 2023ish, a fat transwoman is found not guilty because she is too fat too show off her penis. This is now legal precedence in America.
><><><><><><
Brodigan is Grand Poobah of this here website and when he isn't writing words about things enjoys day drinking, pro-wrestling, and country music. You can find him on the Twitter too.
Facebook doesn't want you reading this post or any others lately. Their algorithm hides our stories and shenanigans as best it can. The best way to stick it to Zuckerface? Bookmark LouderWithCrowder.com and check us out throughout the day! Also, follow us on Instagram and Twitter.