Each day we overwhelm your brains with the content you've come to love from the Louder with Crowder Dot Com website.
But Facebook is...you know, Facebook. Their algorithm hides our ranting and raving as best it can. The best way to stick it to Zuckerface?
Sign up for the LWC News Blast! Get your favorite right-wing commentary delivered directly to your inbox!
Hollywood
Popular 'Yellowstone' Actor Announces He Won't Be Attending SAG Awards Over Vax, Mask Mandates
February 16, 2022
"Yellowstone"--hands down the best show on television--got its first Screen Actors Guild Award nomination this year for Best Drama Series Ensemble. One member of the ensemble won't be there: Forrie J. Smith, who plays Lloyd. He posted a video to Instagram apologizing to fans for not going. It's because of the vaccine and mask mandates required for attendance.
Smith was heartbroken over his decision and for disappointing his fans.
"I'm sorry. I sure was looking forward to walking the red carpet in my big black American hat and my Justin Boots..."
Dude. Get Tecovas. Besides being a much better boot, they're a sponsor of the show!
"...and represent my culture and heritage. But I'm not going to be able to do that. I apologize to all y'all out there who are a part of my culture and heritage. [...] It's no offense to anybody or anything. It's just my beliefs. "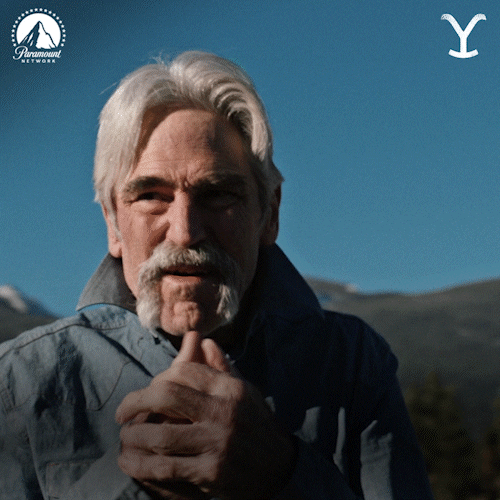 By culture and heritage, he means being a legit cowboy. Smith was born and raised on a ranch and got his start in acting as a stuntman when Hollywood needed someone who knew how to do cowboy shit. "Yellowstone" takes place on a ranch. The best way to describe it is "The Sopranos" on horseback. Smith plays the senior rancher Lloyd, who was involved in one of the MOST dramatic scenes of season 4. I won't get into spoilers, but a dispute needed to be settled cowboy style, and Lloyd beat the crap out of Ryan Bingham.
I sincerely doubt Smith's cowboy culture and heritage are going to be disappointed in him standing by his convictions and saying no to the Hollywood liberals. What makes less sense is that the Oscars just announced there would be no mandates, mask or vax. It's the same Hollywood and the same actors.
Smith is one of the few with the courage to be vocal about his beliefs. Marvel actress Evangeline Lilly attended the anti-mandate protest in DC. Actor Ice Cube walked away from a movie because of the producer's requirements.
Then you have people, like Jennifer Aniston, who cut people out of their lives if they make different decisions than them. Screw people like that.
The Louder with Crowder Dot Com Website is on Instagram now!Follow us at @lwcnewswire and tell a friend!
Adult Toddlers WANT MORE MASKS On Campus! | Louder With Crowderyoutu.be