Each day we overwhelm your brains with the content you've come to love from the Louder with Crowder Dot Com website.
But Facebook is...you know, Facebook. Their algorithm hides our ranting and raving as best it can. The best way to stick it to Zuckerface?
Sign up for the LWC News Blast! Get your favorite right-wing commentary delivered directly to your inbox!
Culture
100-Year-Old WWII Vet Breaks Down in Tears: 'This Is Not the Country We Fought and Died For'
July 03, 2022
As America prepares to celebrate its birthday and leftists proclaim "f*ck the 4th" and dump on people celebrating our nation, World War II veteran Carl Dekel just celebrated a birthday of his own. His one hundredth. And as he sat in his Marine uniform being interviewed by a local news outlet for the occasion, he broke down in tears thinking about our country.
"People don't realize what they have. […] Nowadays, I am so upset because the things we did, and the things we fought for, and the boys that died for it, it's all gone down the drain. [...] That isn't what we fought for."
His view of America, what it used to be, and what it's become, is open to interpretation. A quick glance at the cesspool known as Twitter shows the left throwing -ists and -isms at him. But it's the 4th of July weekend, and I'm going to keep things positive. Mr. Dekel's words speak for themselves. I also feel his advice on living is more important.
The Marine says to remember everything's beautiful, live every day to the fullest, and enjoy everything you possibly can. I'm going to do just that.
"Most important thing in my life was serving my country. I don't think I could take away from that. […] It was an honor for me to serve my country, and if I had to do it again and I was the same age. I would do it."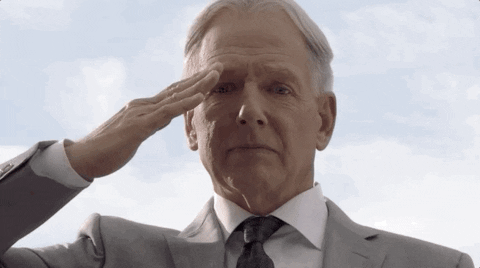 Thank you for your service, sir.
Happy Birthday.
I promise, we'll do better.
The Louder with Crowder Dot Com Website is on Instagram now!Follow us at @lwcnewswire and tell a friend!
IN RED AMERICA ("Back in America" Parody) | Louder With Crowderyoutu.be