Each day we overwhelm your brains with the content you've come to love from the Louder with Crowder Dot Com website.
But Facebook is...you know, Facebook. Their algorithm hides our ranting and raving as best it can. The best way to stick it to Zuckerface?
Sign up for the LWC News Blast! Get your favorite right-wing commentary delivered directly to your inbox!
White House gets oddly specific with new #CocaineGate report that implicates the vice president
July 06, 2023
We haven't opined on the bag of cocaine that was found in the White House. Honestly? By the time we got to the story, we figured all the good Hunter Biden jokes were made. Plus everyone knows Joe Biden doesn't do cocaine. He only likes the smell... of little girls.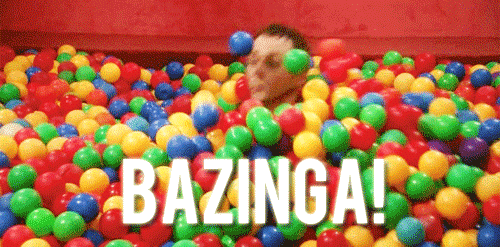 That was before someone at the White House had gone out of their way to drag the vice president into it. The story keeps changing. The blow was found in the West Wing, then not in the West Wing, then in the West Wing again. It's been in the library, a work area, up Hunter's butt, in an executive cubby, and so on. Now we're being told the cocaine was found in near the Situation Room. Right where Vice President Kamala Harris parks her car.
The internet was quick to point out that is oddly specific.
The White House could have just said "by the Situation Room." Or the parking lot right outside the Situation Room SOMEONE went out of their way to ass "by where the Vice President parks her car."
When reached for comment, Joe Biden ran.
And Kamala Harris had this to say:
Far be it for me to speculate. It's odd the White House would go out of its way to add "...by where Kamala parks her whip." Almost as odd as for a duo that we are expected to believe is running for reelection together, Kamala's name goes unmentioned unless Texas dropped off another busload of undocumented illegals outside of her house.
The streets have been talking for three years now about who critics call "Joe and the Ho" not liking each other very much:
The Biden vs Kamala Cold War Continues? Joe Reportedly Gives Kamala Cold Shoulder at Soup Kitchen
Let Them Fight! Kamala Harris Insider Lashes Out at Joe Biden Over Horrendous Border Trip
Twitter Promotes Story About Team Biden Kicking 'Unelectable' Kamala Harris to the Curb Before 2024
Joe Biden Snapped at Kamala Harris So Hard in Meeting Even GOPers Thought It Was a Bit Much: Report
WTF: Jill Biden Kisses Kamala Harris's Husband on the Lips. Right in Front of Her.
As I said. It is not for me to speculate. It is only for anonymous sources leaking to the press that Biden is throwing Kamala under the bus to save Hunter for the eleventieth time to speculate. Give them a day or two.
><><><><><><
Brodigan is Grand Poobah of this here website and when he isn't writing words about things enjoys day drinking, pro-wrestling, and country music. You can find him on the Twitter too.
Facebook doesn't want you reading this post or any others lately. Their algorithm hides our stories and shenanigans as best it can. The best way to stick it to Zuckerface? Sign up for our DAILY EMAIL BLASTS! They can't stop us from delivering our content straight to your inbox. Yet.