Each day we overwhelm your brains with the content you've come to love from the Louder with Crowder Dot Com website.
But Facebook is...you know, Facebook. Their algorithm hides our ranting and raving as best it can. The best way to stick it to Zuckerface?
Sign up for the LWC News Blast! Get your favorite right-wing commentary delivered directly to your inbox!
crime
Shocking moment mob of criminals ransacks convenience store, while one girl twerks and another wants her damn sandwich
September 26, 2022
Stop me if you've heard this one befo... okay, I know you've heard this one before. A massive crime incident happened in a progressive city again. The city is Philadelphia and the location is a WaWa. Where a group of hooligans had nothing better to do, so they decided to ransack the store and leave without paying for stuff.
I was of the impression from conversations with my Philly friends that WaWa was sacred ground. This is what happens when you live in a godless society. Just saying, Florida hooligans would never do this to a Publix.
One of these days, someone is going to have to explain the flash mob to me. I don't know if there is a website you sign up for where you get SMS notifications when it's time to mob. Five friends can barely agree on where to eat dinner. Yet, 100 are able to organize and agree on where to steal dinner.
While we're at it, I need someone to explain the twerking as well.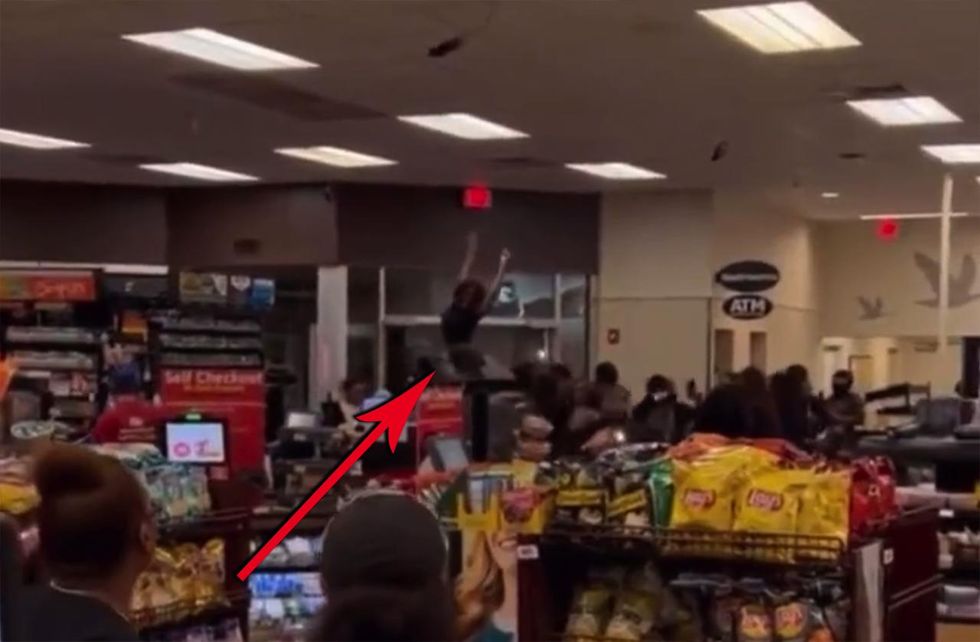 I get the twerk as a dance. You are shaking your butt and it looks fun. What I don't get is twerking as an act of protest or a sign of defiance. Or, using the twerk to mark your territory since peeing on things in public is inappropriate outside of San Francisco. If any researchers or documentarians want a thousand-dollar idea, there you go.
The real MVP is this woman. Who, in the middle of chaos and carnage, maintained her composure and remembered what was important. "Are y'all gonna make the sandwiches or are y'all just gonna keep recording."
Now that you have seen the bedlem in Philadelphia, enjoy Jen Psaki discussing how crime has become a detriment for Democrats this November. The one state she made a point to mention? Pennsylvania.
Facebook doesn't want you reading this post or any others lately. Their algorithm hides our stories and shenanigans as best it can. The best way to stick it to Zuckerface? Bookmark LouderWithCrowder.com and check us out throughout the day!
Also follow us on Instagram, Twitter and Gettr!
The Problem with Living In a Godless Society... | Louder With Crowderyoutu.be