Each day we overwhelm your brains with the content you've come to love from the Louder with Crowder Dot Com website.
But Facebook is...you know, Facebook. Their algorithm hides our ranting and raving as best it can. The best way to stick it to Zuckerface?
Sign up for the LWC News Blast! Get your favorite right-wing commentary delivered directly to your inbox!
Articles
WATCH: Climate Activist Twerks for The Planet
September 23, 2019
If you or someone you know can identify the face belonging to these quivering butt cheeks, let us know. I have a feeling Doctor Guru Steven Crowder has some life advice to dole out. It may be unsolicited, sure. But necessary. Anyone who thinks twerking for the climate solves any problem other than "I need something to LOL at on this gloomy Monday," could use a stern attitude correction. With that, here's a probably vegan at the DC Climate Justice shindig, hoping you'll change the way you live after watching him shake his badunkadunk.
Out here shutting down DC for climate justice. STOP PIPELINES NOW! KEEP IT IN THE GROUND! #ShutdownDC @350_DC… https://t.co/SnBFyHBIaG

— WERK for Peace (@WERK for Peace) 1569246810.0
WERK for Peace's Twitter bio reads:
In response to the shooting at Pulse Nightclub in Orlando, WERK for Peace is a grassroots movement that uses dance to promote peace.
Show of hands, who here had his/her/ze's mind changed, or was inspired to do something about something after seeing someone jiggle their giggle wiggle?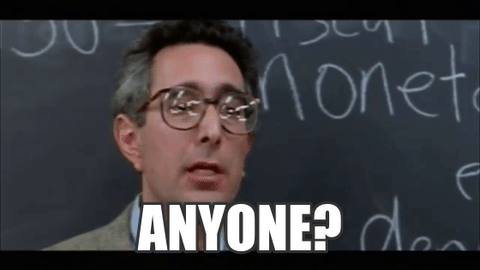 Now, in fairness, Twerking Tony here is getting lots of free airtime from people like us, who think twerking for the planet is almost as effective as performing open-heart surgery using nothing but two pillows. But our minds haven't been changed to "do something" for the climate changes thanks to this man's glutes. Brave and beautiful as they are.
Also, I thought littering was bad. So why is someone showering the twerk jerk with confetti?
Twerking Tony's butt spasms are nothing more than eye rape. So nothing has really been solved here. Outside of raising awareness about how some people didn't get enough love from their parents or weren't told short-shorts are only good for self-wedgies.
But hey, who am I to judge? If you feel called to dress like a hoe and twerk it up for your cause, you gotta do you, boo. Thanks for making your butt the butt of your own joke.
NOT SUBSCRIBED TO THE PODCAST? FIX THAT! IT'S COMPLETELY FREE ON BOTH ITUNES HERE AND SOUNDCLOUD HERE.