Each day we overwhelm your brains with the content you've come to love from the Louder with Crowder Dot Com website.
But Facebook is...you know, Facebook. Their algorithm hides our ranting and raving as best it can. The best way to stick it to Zuckerface?
Sign up for the LWC News Blast! Get your favorite right-wing commentary delivered directly to your inbox!
Climate Change
WATCH: Michael Knowles Calls Out the Left for Exploiting Greta Thunberg
September 24, 2019
The left seems to only tolerate children when those children are fulfilling a duty: pushing the left's narrative. So here comes Greta Thunberg, a 16-year-old Swede to push the climate change agenda. Taking issue with this is a tumbler pusher, Michael Knowles. But as soon as he pointed out the truth, Chris Hahn got a bee zooming up his anus.
"You're a grown man and you're attacking a child. Shame on you," said Chris Hahn during a discussion on… https://t.co/Xf1DNDuyEW

— Washington Examiner (@Washington Examiner) 1569283554.0
According to Greta Thunberg's Wikipedia page, she has Aspergers, OCD, and limited mutism. So painful though it might be to admit, Knowles is right, Greta Thunberg is mentally ill.
But Knowles is placing the blame for Greta not on Greta herself, but on her parents and the climate activists using her as a human shield from criticism, as also evidence in the video above. As soon as Michael commented on Greta's mental illness, he was shamed for it. How dare anyone criticize a child!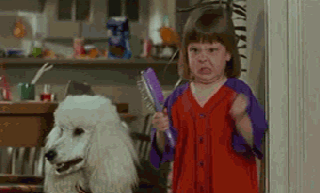 As we saw with David Hogg, criticism of minors who enter the political fray is fair game. If you enter the political arena of ideas, you have opened yourself up to criticism. Period. Regardless of whatever political stance you take, both on the left and the right. So even if Greta was the bill of mental health, anyone is free to oppose her ideas. Not berate her with death threats as has been done to other minors who've entered the fray, just to rebut her and her ideas.
But since Greta isn't the bill of mental health, she isn't who should actually receive the brunt of the shaming: her parents should be held accountable in addition to the activists pushing her to the foreground.
NOT SUBSCRIBED TO THE PODCAST? FIX THAT! IT'S COMPLETELY FREE ON BOTH ITUNES HERE AND SOUNDCLOUD HERE.