WATCH: Australian Prime Minister Scolds People Exploiting Fear in Children
September 27, 2019
Grown-ass adults love exploiting children for their political agenda (see WATCH: Michael Knowles Calls Out the Left for Exploiting Greta Thunberg and If You Support Greta Thunberg's Exploitation, You're a Monster), especially leftists. I guess leftists see a child who wasn't aborted and think "Put that kid to work shoving our agenda down everyone else's throat." Maybe throw in a brown shirt and arm band for good measure. Not so keen on this practice of terrifying children into becoming propagandists, Australian Prime Minister Scott Morrison. He spoke to the UN Assembly about climate fears and how parents shouldn't stoke them in children to advance the climate agenda. You paying attention, Thunbergs?
"We must guard against others who would seek to compound or, worse, facelessly exploit their anxiety for other agen… https://t.co/3uihAek3Em

— News Breakfast (@News Breakfast) 1569451373.0
This part is important and used to be a reasonable idea. According to historical records, it was called "parenting." We're having our research team confirm.
Above all, we should let our children be children, let our kids be kids, let our teenagers be teenagers – while we work positively together to deliver the practical solutions for them and their future.
See, but to do that requires having practical solutions. People exploiting children only have one primary solution: government seizing national economies and regulating every aspect of citizens' lives. Your life. Knowing how unpopular it is to completely nationalize industry, climate alarmist zealots use children as shields, to hide their true agenda. If you raise the slightest criticism against a child... ZOMG YOU ARE PICKING ON A SIXTEEN-YEAR-OLD! WHAT A BULLY! Here, a meme to illustrate: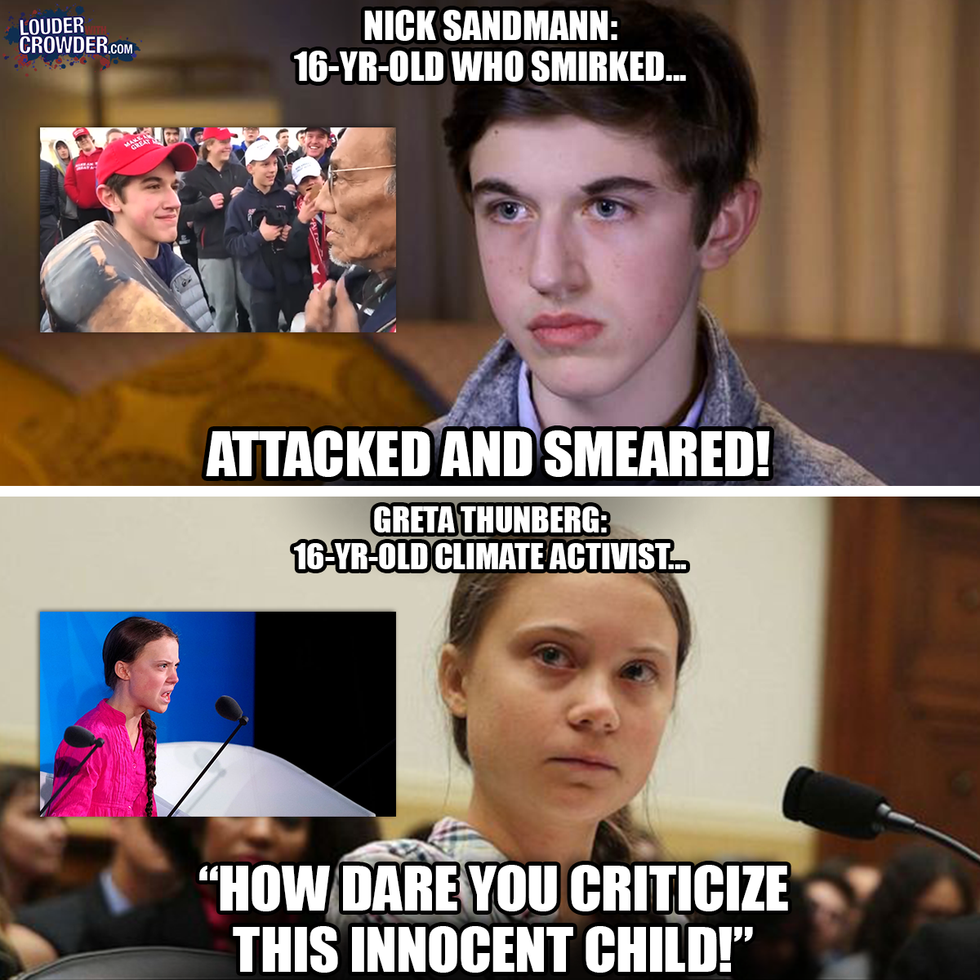 More world leaders like Morrison need to call out zealots using manipulative means to advance their crippling agenda. If rational adults like scientists and politicians cannot make a compelling case for their cause, they should never resort to stoking the fears of their children, especially children with real mental issues, to carry the torch for them.