Each day we overwhelm your brains with the content you've come to love from the Louder with Crowder Dot Com website.
But Facebook is...you know, Facebook. Their algorithm hides our ranting and raving as best it can. The best way to stick it to Zuckerface?
Sign up for the LWC News Blast! Get your favorite right-wing commentary delivered directly to your inbox!
Culture
WWE's Vince McMahon Under Investigation for $3M 'Hush' Settlement to Employee He Had Affair With
June 15, 2022
Vince McMahon, a man known as a genetic jackhammer with testicles the size of grapefruits, has a "likes to have affairs with employees" problem. And he's under investigation by the WWE Board for a $3M dollar settlement with an employee he was shagging. Let's get the first question out of the way. No, this is not a wrestling storyline. However, ten bucks say the world's greatest rapper Max Caster has bars about it on AEW tonight.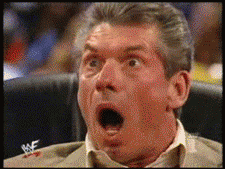 According to the Wall Street Journal, Vince McMahon is alleged to have been having a sexual affair with a paralegal who left the company in January. The $3M dollars was to prevent her from "discussing her relationship with Mr. McMahon or disparaging him." The good news for Vince is that he used his own money for the settlement, and not company money. Shareholders would have issues with that.
The bad news is the WWE board, "has unearthed other, older nondisclosure agreements involving claims by former female WWE employees of misconduct by Mr. McMahon and one of his top executives, John Laurinaitis, the head of talent relations at WWE, the people said." Vince is alleged to have paid for Laurinaitis's indiscretions, as well. I'm afraid I've got some bad news, but the wrestling industry is not known for having the best morals.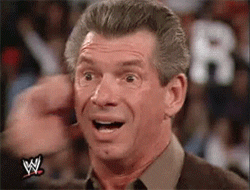 What's interesting is, last month, Vince's daughter Stephanie McMahon took a sudden leave of absence from the company with little explanation as to why. It makes you wonder if she had a heads up that this was coming. Stephanie is married to Paul "Triple H" Levesque, a man who was in charge of the WWE farm league NXT. Triple H built up NXT to where it was better than the main roster brands until Vince sh*t on everything Triple H built and released everyone with whom he built it. No one knows who leaked the settlement news to the WSJ. Just saying, Vince really did Triple H dirty.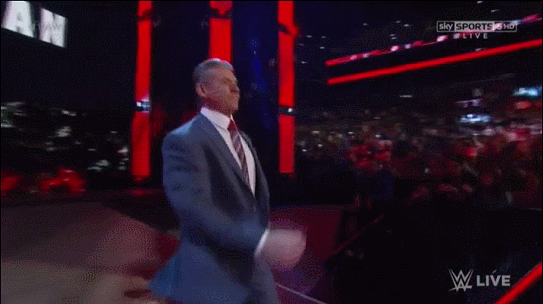 Neither McMahon nor Laurinaitis returned WSJ's request for comment. If Vince spent his personal money to pay off his side chicks, and not company money, there is no legal issue. There is, however, a work culture issue. Board members having sexual affairs with subordinates is owned upon. As is buying the side-chicks' silence. In WWE, it sounds like it has happened multiple times with multiple settlements.
No word if any of the settlements were former wrestlers. Yet. The other thing the wrestling industry is known for is leaking like a sieve to the internet,
The Louder with Crowder Dot Com Website is on Instagram now!Follow us at @lwcnewswire and tell a friend!
Donald Trump vs. Joe Biden on SMACKDOWN! | Louder With Crowderyoutu.be