Each day we overwhelm your brains with the content you've come to love from the Louder with Crowder Dot Com website.
But Facebook is...you know, Facebook. Their algorithm hides our ranting and raving as best it can. The best way to stick it to Zuckerface?
Sign up for the LWC News Blast! Get your favorite right-wing commentary delivered directly to your inbox!
2020 Election
Police Are Looking for an Adult Biden Supporter Who Assaulted a 12-Year-Old Trump Supporter
September 03, 2020
Right now, this is an alleged crime. We're only alleging that the woman who assaulted a 12-year-old Trump supporter is a Biden supporter. It's safe to assume (see WATCH THESE BIDEN SUPPORTERS MAKE A 7-YEAR-OLD TRUMP SUPPORTER CRY AND STEAL HIS HAT and A TRUMP SUPPORTER GOT KICKED IN THE HEAD BY AN (ALLEGED) BIDEN SUPPORTER IN KENOSHA). But there are still questions to be asked, and if you live in Boulder, Colorado, and can help answer some of them, the police would love to hear from you.
Boulder police spokeswoman Shannon Aulabaugh said the suspect drove up to the boy and said something to the effect of "you want something to look at," and used a closed fist to strike the boy in the back of the head and arms four to five times, and scratched him.

The suspect was described as a white female in her 20s or 30s, and riding a gray or blue moped.
The moped is my favorite part. Not to play into stereotypes. But if you are a woman in your 20s/30s riding a moped, that implies a certain degree of loneliness and a certain number of cats.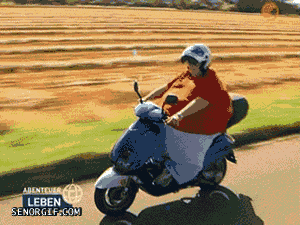 So be on the lookout, Boulder. There's a white woman on the loose. Most likely goes by the name Karen or Becky. Easily triggered by pieces of cardstock with the names of politicians she doesn't like on them. If spotted, call the authorities. But not before taking out your smartphone and recording her having a meltdown and/or attacking you. Some of us have clicks to bait.
FACT CHECKERS! Brian Stelter and Insane Ted Wheeler Lie About Portland Riots | Good Morning #MugClubyoutu.be
Not subscribed to the podcast?Fix that! It's completely free.