Each day we overwhelm your brains with the content you've come to love from the Louder with Crowder Dot Com website.
But Facebook is...you know, Facebook. Their algorithm hides our ranting and raving as best it can. The best way to stick it to Zuckerface?
Sign up for the LWC News Blast! Get your favorite right-wing commentary delivered directly to your inbox!
Articles
Trump Threatens to Pull ICE, Border Control from California Because of Sanctuary State Status
February 23, 2018
California is like the crazy aunt the government tolerates because she brings nice presents. The nice presents being tax money. The craziness being the crime, the polygamous LGBT cults, and the sanctuary state mandate. Trump is so frustrated with aunt California, he's threatening to take away her front door deadbolt. She doesn't use it much.
During a statement on Thursday, Trump nonchalantly threatened to remove ICE and Border Patrol from California.
If I wanted to pull our people from California, you would have a crime mess like you've never seen in California. All I'd have to do is to say, 'ICE and Border Patrol, let California alone.' You'd be inundated. You would see crime like no one's ever seen crime in this country. And yet we get no help from the state of California. They're doing a lousy management job, they have the highest taxes in the nation, and they don't know what's happening out there.

If we ever pulled our ICE out, if we ever said, 'Hey, let California alone, let them figure it out for themselves,' in two months they'd be begging for us to come back. They would be begging. And you know what, I'm thinking about doing it.
He should put "mind reader" on his resume. Above president and below billionaire. Trump says what we're all thinking. Frankly, it would be an interesting experiment.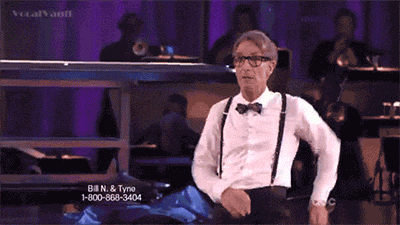 Of course, this is all talk. Trump doesn't always follow through immediately on his threats, though he seems to eventually add them to his list of considerations. The Donald probably won't be letting all the cows jump the California fence anytime soon.
First, he promised a wall. Not built yet. Now he's considering taking federal immigration regulators from the state of idiotic orgies. We'd like to see the latter threat fulfilled. Just for grins. CNN should make it a show, with live coverage called "Aliens Invade."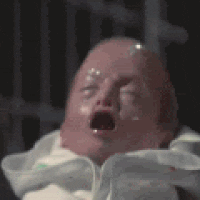 California and other states/cities will continue protecting violent criminals from deportation. Because blue ballots are based on feels. Progressive voters don't consider the consequences of unrestrained immigration. Pulling border patrol from California would be quite the education. Not the pansy university kind either.
While we wait for the proposed wall, leftists say the construction monstrosity won't work. They're dead wrong:
NOT SUBSCRIBED TO THE PODCAST? FIX THAT! IT'S COMPLETELY FREE ON BOTH ITUNES HERE AND SOUNDCLOUD HERE.