Each day we overwhelm your brains with the content you've come to love from the Louder with Crowder Dot Com website.
But Facebook is...you know, Facebook. Their algorithm hides our ranting and raving as best it can. The best way to stick it to Zuckerface?
Sign up for the LWC News Blast! Get your favorite right-wing commentary delivered directly to your inbox!
Politics
The FBI is Now Investigating the Cameras Outside of Epstein's Cell
August 29, 2019
When Jeffrey Epstein "killed" himself, there were at least two cameras that should have been on him. What with Epstein being the most valuable prisoner in the country. With sex, minors, a freaking PEDOPHILE ISLAND, and so on (see Unsealed Documents Allege Epstein Received Three 12-Year-Old Girls as a Birthday Present and These 10 Facts About the Epstein Case Might Legitimize Conspiracy Theories). The footage from those cameras -- shockingly -- didn't work.
Authorities have sent two cameras that malfunctioned outside of Jeffrey Epstein's Manhattan jail cell — where he supposedly hanged himself — to an FBI crime lab for examination, according to law enforcement sources.

The cameras were positioned within view of the accused sex trafficker's cell, but the footage that they captured was said to be unusable. People familiar with Epstein's suicide investigation told the Washington Post it was unclear what caused them to malfunction.
Yes. It is unclear what caused them to malfunction.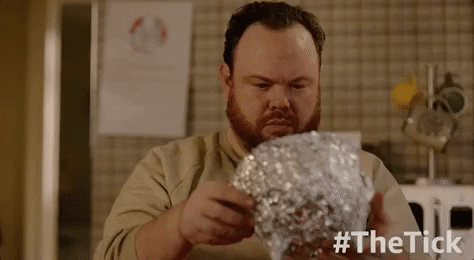 Some theories:
They were smashed.
They were hacked.
Spray paint was involved.
There was an EMP coming from outside the cell, ala Breaking Bad.
Hillary Clinton wiped them with a cloth or something.
Exit question. Because I know we focus a lot on the comedy of the matter. Albeit, dark, somewhat gallows humor comedy. But all tinfoil hat jokes aside, has anything -- ANYTHING -- made sense or not sounded fishy with Epstein's death? Because I'm at a point where if we found out he faked his own death, I would not be surprised.