Each day we overwhelm your brains with the content you've come to love from the Louder with Crowder Dot Com website.
But Facebook is...you know, Facebook. Their algorithm hides our ranting and raving as best it can. The best way to stick it to Zuckerface?
Sign up for the LWC News Blast! Get your favorite right-wing commentary delivered directly to your inbox!
Texas School District Rolls Out Transgender Education for 8-Year-Olds
October 31, 2019
First, it's Austin. This isn't happening in the more conservative suburbs of Texas. Yet even though the theme of Austin is to "keep it weird" plenty of parents are concerned their children will be taught about men in women's dresses, and ladies butching it up while chopping off their double front sacks. Maybe that's because 8-year-olds are too young to be instructed on really anything pertaining to sexuality. Hat tip to Paul Joseph Watson.
It's been a few years since I was 8, granted, but skipping down memory lane back to when I was a second and third grade student, I have to say, I don't remember learning anything about: sex, penises, vaginas, front holes, back holes, mammaries, how some men like to stick their mushroom-capped giggle sticks in back holes, how some ladies like to strum their front holes together, of that some people were born in the wrong bodies.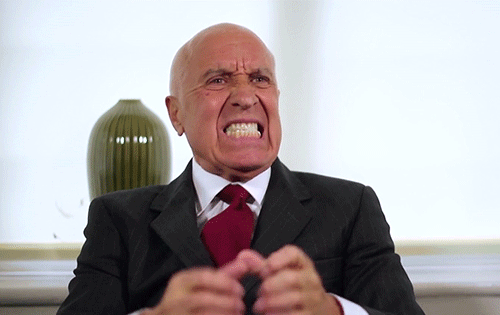 Talk about sheltered.
What I do remember learning was about nouns, verbs, adjectives. Addition, subtraction. Probably some history, and likely a little bit of science, but not too difficult. As in nature walks, maybe, then learning the parts of the flower. But never was I told that stamens were like dicks.
We are talking about 8-year-olds. Boys and girls who care more about recess and trading PBJ sandwiches at lunchtime. These kids are nomming snack packs coming from lunchboxes adorned with Anna, Elsa, Olaf, Batman, Spiderman and Superman. They're kids enjoying their childhoods.
So what the hell business is it of the Austin School District -- or any school district -- to teach young children anything about transgenders, gender non-binary, or heck, even male and female sexuality at all? Did we just run out of words to cover? Are spelling and vocabulary just no longer important? We've really added and subtracted all the numbers?
Of course not. The left wants to sexualize kids, to remove their innocence, and accelerate them into adulthood. Related: Drag Queen at Library Drag Queen Story Time Appears to Flash Children and New 'LGB' Only Group Breaks from Transgenders.
NOT SUBSCRIBED TO THE PODCAST? FIX THAT! IT'S COMPLETELY FREE ON BOTH ITUNES HERE AND SOUNDCLOUD HERE.