Each day we overwhelm your brains with the content you've come to love from the Louder with Crowder Dot Com website.
But Facebook is...you know, Facebook. Their algorithm hides our ranting and raving as best it can. The best way to stick it to Zuckerface?
Sign up for the LWC News Blast! Get your favorite right-wing commentary delivered directly to your inbox!
Socialism
Ted Cruz has a Challenge for Today's Young Socialists
May 24, 2019
Socialism is all the unfortunate rage among the youths these days. Mostly because of their favorite reality show. Like Vital Socialist Issues n' Stuff with Alexandria Ocasio Cortez (see Alexandria Ocasio-Cortez Compares Ilhan Omar Criticisms to the Holocaust and Alexandria Ocasio-Cortez Tries Using Croissants to Argue for $15 Minimum Wage, Fails). Enter the bearded wonder, Senator Ted Cruz. He's got a challenge for today's young socialists.
The video is being douchey and refuses to upload here, so you'll have to go to the YouTubes to watch it:
If you want to be a young socialist, how about you actually engage with defenders of free enterprise? How about you actually engage with the fact that socialism has produced poverty and misery and suffering for billions across the globe and the greatest enemy poverty's ever seen, in the history of mankind, is the American free enterprise system.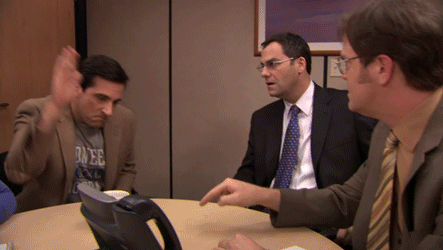 I don't think many young Marxists are gonna be taking Tedrick up on his challenge. It'd be about thirty seconds before their feeble lefty worldview comes crashing to the ground. Like one of those defective Boeings.
Socialism is a colossal suckfest. Akin to the schizophrenic doodles Jim Carrey calls "art." Uber-lefties insist their homeys Marx and Engels are the bee's knees. "It's totes cool and everyone's happy all the time, bruh." I know a hundred million dead folks who might beg to differ.
The cancer known as leftism is slowly eating away at 'Murica. Thank God we've got good folks like Ted Cruz to deliver a double dose of chemo. Maybe once lefties can see the true history of their sucktastic system, they'll wise up and get a little free market in their lives. I sure hope it happens. For all our sakes.