Each day we overwhelm your brains with the content you've come to love from the Louder with Crowder Dot Com website.
But Facebook is...you know, Facebook. Their algorithm hides our ranting and raving as best it can. The best way to stick it to Zuckerface?
Sign up for the LWC News Blast! Get your favorite right-wing commentary delivered directly to your inbox!
'Friday Night Lights' star latest to get the hell out of LA for a red state, has a Trump-supporting Navy SEAL helping
August 22, 2023
VOTE IN THE LWC 2024 GOP STRAW POLL! CLICK HERE!
If anyone from Friday Night Lights was going to leave Los Angeles for a cleaner, less crime-ridden red state out in Normie-America, you had to guess it would be Tim Riggins. Actor Taylor Kitsch is leaving LA for Bozeman, Montana. Yes, Bozeman is just the "Austin" of the northwest. But hey, it's a start.
Kitsch says of the LA life, "Being in L.A. was never a great thing for me," and adds that since he got a later start in show business, "I was able to have a sense of who I was and what I needed."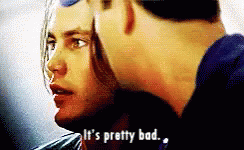 That means Montana, where he is funding a space for "the veteran and sober/recovery communities" out if his old pocket. Though Kitsch does have one guy helping. Retired Navy SEAL Marcus Luttrell. The two met when the actor was filming 2013's "Lone Survivor," based on the book of the same name written by Luttrell.
Luttrell endorsed Donald Trump for president and gave an impassioned speech at the 2016 RNC convention:
He called on the "next generation" to prepare themselves to take the mantle from his generation because "your war is here." He asked who in the younger generations will "love something more than you love yourself" and who will "step up and take the fight to the enemy," challenging everyone to "fight for your country."
Coach, hit 'em with the deal.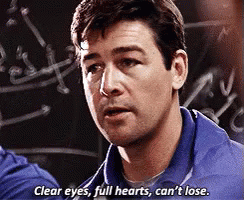 Conservatives, for good reason, take issue with Californians moving to red states. Not all of them learn to leave their coastal bullshit in LA. They vote for the same policies that caused them to leave, then when they ruin their new home leave o do the same somewhere.
Joe Rogan, the most popular to leave LA, says states like Austin (and Bozeman too) are good for LA transplants because it gives people a taste of the life they are used to. But they are surrounded by rural areas that won't tolerate Los Angeles bullsh*t.
I'm all for filmmaking to move out of the cesspool known as Hollywood. If we want more stories to be told about the real parts of America between LA and NYC, it requires production infrastructure be built in those areas. Someone like Mark Wahlberg moving to Nevada to do that (as well as give his kids a better life) falls into that category. Montana already has that infrastructure in place thanks to Yellowstone.

Not sure if that's part of Taylor's plan too. Doing something for our veterans, especially where he's giving of himself, is awesome on its own.
><><><><><><
Brodigan is Grand Poobah of this here website and when he isn't writing words about things enjoys day drinking, pro-wrestling, and country music. You can find him on the Twitter too.
Facebook doesn't want you reading this post or any others lately. Their algorithm hides our stories and shenanigans as best it can. The best way to stick it to Zuckerface? Sign up for our DAILY EMAIL BLASTS! They can't stop us from delivering our content straight to your inbox. Yet.