Each day we overwhelm your brains with the content you've come to love from the Louder with Crowder Dot Com website.
But Facebook is...you know, Facebook. Their algorithm hides our ranting and raving as best it can. The best way to stick it to Zuckerface?
Sign up for the LWC News Blast! Get your favorite right-wing commentary delivered directly to your inbox!
Politics
More Photos Expose Stacey Abrams Being Maskless Around Children Other Than Just That One Time
February 08, 2022
Stacey Abrams, call Terry McAuliffe's office. It turns out the sciencey Stacey doesn't like wearing her mask when she is among the commoners. And not just that one photo: The first creepy one where another unmasked, grown-ass adult Democrat politician took a photo op with masked children, for which the excuse was given that she only took the mask off that one time. Then NBC News compared the outrage to 9/11.
As Outkick reported exclusively, Abrams appeared maskless in more than just that photo.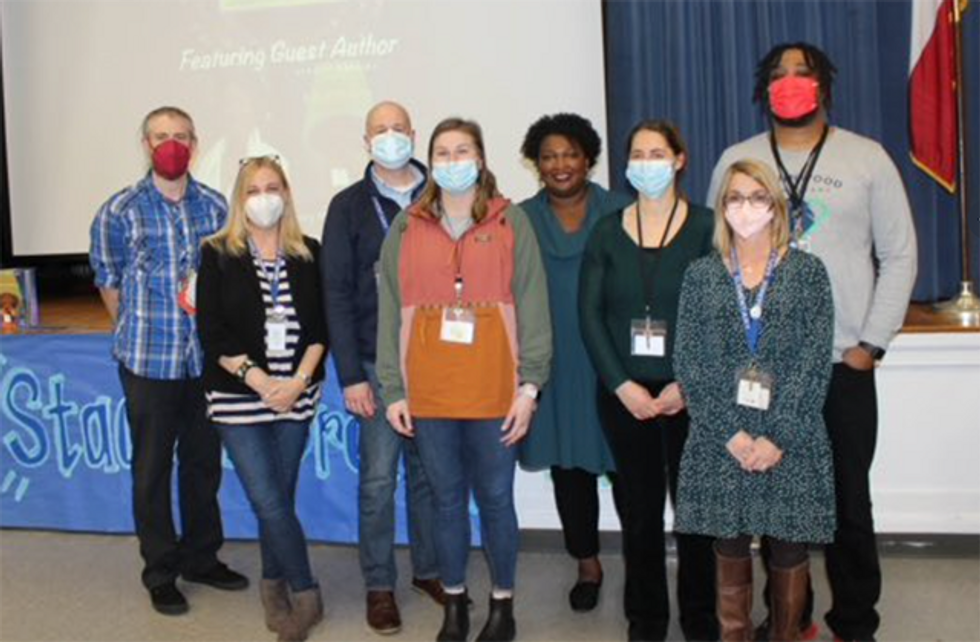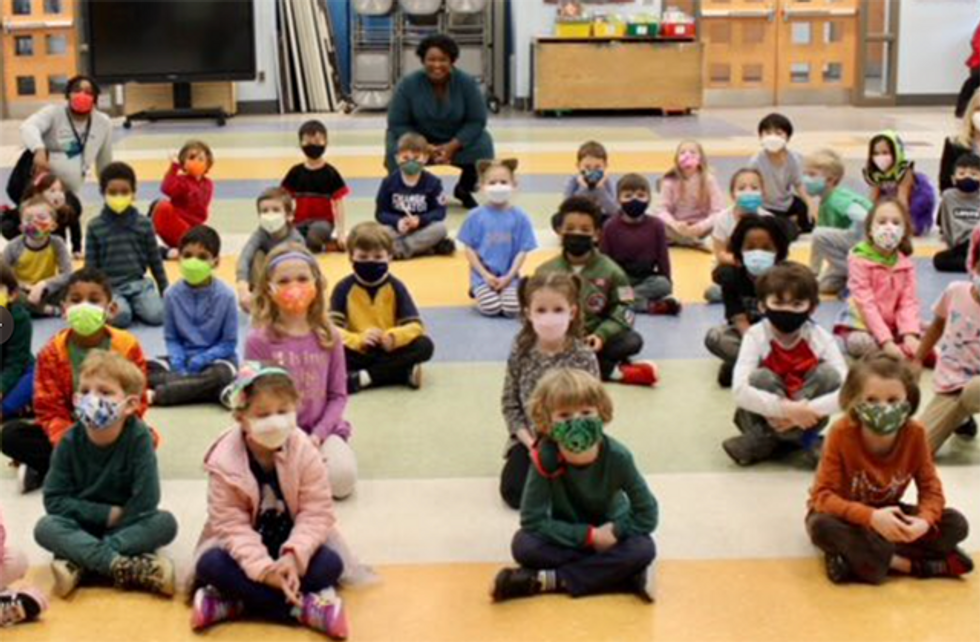 Outkick has a ton more photos. I hate having to give them credit. The last thing any of us need is for Bobby Burack to feel encouraged. But a scoop is a scoop. Plus--much like his boss--I, too, like boobs and the first amendment.
Back to Abrams and NakieFaceGhazi, I don't make the rules and neither does Outkick. The left said you are selfish for not wearing a mask. The left said that children need to be masked up at all times. The left are the ones suing states to mandate kids remain in masks and threatening to charge teens with felonies if they show up to school without one.
When Glenn Youngkin chooses not to wear a mask in a supermarket, it's a news story. When Stacey Abrams is caught not wearing one, her social media person gets fired. So, yeah. I'm all for laughing and pointing at the big fat hypocrite.
The only question is if Outkick "seized" on these photos, or did they only "pounce." I can't decide.
The Louder with Crowder Dot Com Website is on Instagram now!Follow us at @lwcnewswire and tell a friend!
Crowder Addresses Ted Cruz's January 6 Comments | Louder With Crowderyoutu.be