Each day we overwhelm your brains with the content you've come to love from the Louder with Crowder Dot Com website.
But Facebook is...you know, Facebook. Their algorithm hides our ranting and raving as best it can. The best way to stick it to Zuckerface?
Sign up for the LWC News Blast! Get your favorite right-wing commentary delivered directly to your inbox!
Articles
Shock Poll: Over Half of Americans Expect Trump to be Re-elected
November 06, 2019
You've no doubt woken up Wednesday morning to pundits deciphering what the 2019 election results mean for Trump. It's a Rorschach test. Some see a hat. Some see a sailboat. Some see the black lung of Kentucky coal miners. The rest of us see the results of this Politico/Morning Consult poll. That shows a majority of Americans expect Donald Trump to be re-elected.
According to a POLITICO/Morning Consult survey released on Wednesday, 56 percent of voters expect the president to be reelected next year, including 85 percent of Republicans and 51 percent of independents. By comparison, more than a third of Democrats (35 percent) say the same.

More than eight in 10 voters say they are motivated to turn out and vote in 2020, with 69 percent saying they are "very motivated."
According to the poll, 92 percent of respondents say they're going to the polls next year. Of that number, 96 percent Democrats and Republicans and 86 percent independents.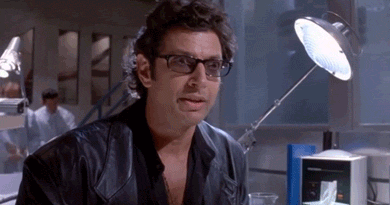 "It will all comes down to turnout" is the worst cliche in elections. It's also stupid. Of course, it does comes down to turnout. If you don't turn out voters, you lose. However here we have a question of which side is the most successful when 96% of R's and D's are both equally motivated. This is where we buckle up and hold on to our butts.
Like we said with the recent New York Times poll, this is only a snapshot of the past few days. The next 364 days will feel like closer to 364 years. But when you think of everything the left is throwing at Donald Trump, that a majority STILL expects him to be re-elected, imagine when Trump 2020 REALLY starts to get going. Instead of an embattled President Trump, it's Donald Trump actively campaigning and running for re-election. The left is going to need a hell of a lot more than ORANGE MAN BADD!!!!!