'I can tell you this...': Ron DeSantis addresses being referred to as 'America's Governor'
October 25, 2022
We here at the Louder with Crowder Dot Com website have been referring to Ron DeSantis as America's Governor for some time. I can't say we were the first. It's an easy two words to put together and a reference to what liberal media called disgraced governor Andrew Cuomo. But we were, if nothing else, among the first. Now it's common to refer to DeSantis as America's Governor. And he's taken note.
DeSantis mentioned how he is sometimes referred to as "America's Governor" while singing the praises of what an amazing first lady Casey DeSantis is for the Sunshine State.
DeSantis: 'People Will Sometimes Refer To Me As America's Governor'youtu.be
You know people will sometimes refer to me as America's Governor, but I can tell you this Florida is blessed to have the best first lady in all 50 states.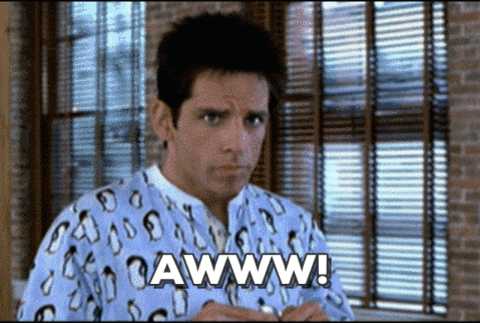 He followed up with, and I'm sure this is a mere coincidence, what separates Florida -- the state he is the GOVERNOR of -- from every other state in AMERICA.
One of the things that separated Florida from some of the other states over the last few years is we did the right thing, but we did the right things when it wasn't easy. I think if you look at what really separates somebody who's just the typical politician for somebody that can actually be a leader and actually deliver big results is courage. You got to have the courage of your convictions. You got to be willing to stand strong you got to be willing to show backbone.
"America's Governor" can sometimes be used as a reference to rumors DeSantis is, God willing, considering a run for president. He addressed those rumors during Monday night's Florida Gubernatorial Debate. Whatshisface with the hair demanded DeSantis pledge not to run for president. DeSantis didn't say yes or no. Though, he did make Charlie Crist look stupid.
.@GovRonDeSantis on whether or not he's running for president in 2024:

"I know that Charlie is interested in talking about 2024 and Joe Biden. But I just want to make things very, very clear, the only worn-out, old donkey I'm looking to put out to pasture is Charlie Crist." pic.twitter.com/Hl26JtT7TJ
— Townhall.com (@townhallcom) October 24, 2022
The 2022 election is exactly two weeks away. The 2024 election starts the day after.
Editor's Note
LwC is on Substack now! Each day we overwhelm your brains with the content you've come to love from the Louder with Crowder Dot Com website.. but algorithms hide our ranting and raving as best they can. The best way to stick it to Big Tech? Subscribe to For the Content!
Ron DeSantis SUSPENDS Corrupt Prosecutor! | Louder With Crowderyoutu.be