Each day we overwhelm your brains with the content you've come to love from the Louder with Crowder Dot Com website.
But Facebook is...you know, Facebook. Their algorithm hides our ranting and raving as best it can. The best way to stick it to Zuckerface?
Sign up for the LWC News Blast! Get your favorite right-wing commentary delivered directly to your inbox!
Culture Wars
Watch: This guy's (?) busted ripping down photos of Jewish hostages, claims hostages didn't consent to have their photo used
October 29, 2023
Jewish Americans who have loved ones kidnapped during the Hamas October 7th attack have been putting up posters of those hostages in remembrance. American progressives, who no doubt watch MSNBC and vote for Joe Biden, have been ripping those photos down in protest of... Jews being upset about Hamas? On the surface, their actions are pathetic. But maybe they have the hostages' best interests at heart. As this specimen says, those hostages didn't consent to having their photos used.
We here at the Louder with Crowder Dot Com website aren't ones to make baseless accusations. But for what it's worth, this person looks and sounds like they/them also supports "Chickens for KFC." When our friend was busted ripping the fliers down, they claimed the fliers were "making matters worse."
And then this banger: "These people didn't ask for these images to be used."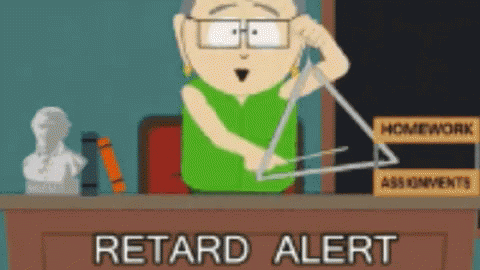 What a waste of a perfectly adequate mullet.
After the October 7th attack, where Hamas led a savage massacre where 1400 Israelis were slaughtered, women raped, families burned alive, and infants beheaded, one of the more dickish things antisemites have been doing is ripping down posters of the victims who were kidnapped by Hamas. People who hate Jews more than they were offended by these actions have been tearing down posters.
There is a lot of it in New York City. This guy laughed in someone's face. Fun fact. He worked for his Jewish father. The dude is now on unpaid leave.
This isn't to say all NYers are like this. A viral hero emerged last week: "I'm dying to f*cking put you in a hospital".
Our friend with the mullet with his friend wearing a mask (no surprise here) aren't in New York City. But places where these fliers are being put up tend to be in predominately Jewish neighborhoods. They went to a Jewish neighborhood, right after the worst attack on Jews since the 40s, to rip down photos of the people who live there's loved ones.
And they claim the POSTERS are making things worse.
><><><><><><
Brodigan is Grand Poobah of this here website and when he isn't writing words about things enjoys day drinking, pro-wrestling, and country music. You can find him on the Twitter too.
Facebook doesn't want you reading this post or any others lately. Their algorithm hides our stories and shenanigans as best it can. The best way to stick it to Zuckerface? Sign up for our DAILY EMAIL BLASTS! They can't stop us from delivering our content straight to your inbox. Yet.