Each day we overwhelm your brains with the content you've come to love from the Louder with Crowder Dot Com website.
But Facebook is...you know, Facebook. Their algorithm hides our ranting and raving as best it can. The best way to stick it to Zuckerface?
Sign up for the LWC News Blast! Get your favorite right-wing commentary delivered directly to your inbox!
Comedy
Ricky Gervais Opens Show Explaining How Jokes Work With Brilliant Bit on Women Not Being Funny
May 16, 2022
It's impossible to know for sure if Ricky Gervais' new Netflix special SuperNature is why the company warned woke employees against whining about art they don't like. Gervais promised to get himself canceled on his new special. He has a new special coming out on May 24th. Netflix preemptively told employees to dummy up. I'm not one who says to question the timing of things, but... the timing's a little questionable.
In a preview clip Gervais, who knows how some act when he tells jokes, felt it necessary to explain how comedy and humor work. Like when he says women aren't funny.
Ricky Gervais: SuperNature | Official Clip | Netflixyoutu.be
"Okay, you're right that was irony. There's gonna be a bit of that throughout the show. See if you can spot it, okay? Now, that's when I say something I don't really mean for comic effect and you as an audience, you laugh at the wrong thing 'cause you know what the right thing is. It's a way of satirizing attitudes like that first joke, I use the old-fashioned sexist trope. That women aren't funny."
"Now in real life, I know there are loads of funny women. Like um..."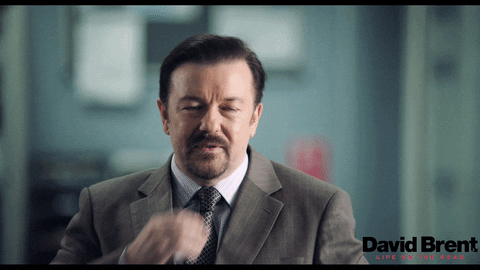 This works on two levels. One, it's a joke on cancel culture bloggers and the easily offended c*nts (it sounds less offensive with a British accent) on Twitter. If Gervais just did the joke without explaining it, they'd all claim he was attacking women as being unfunny, even when it's clear to anyone who's not an imbecile that he wasn't.
The other thing is that, in general, when you have to explain a joke it stops being funny. Gervais turned explaining a joke into a joke about people to whom you have to explain jokes. Explaining the joke was the joke. Gervais made having to explain a joke funny. It's quite an impressive accomplishment.
Ricky's new special drops on Netflix next week. If you need something funny in the meantime, the new Kids in the Hall series on Amazon Prime was excellent.
The Louder with Crowder Dot Com Website is on Instagram now!Follow us at @lwcnewswire and tell a friend!
A Very Scientific Video About Arm Penises | Louder With Crowderyoutu.be