Watch: 'Red flag' bro goes viral for way he destroys his wife with their wedding cake
November 09, 2022
We could all use a laugh today after the night we had. So here's a dude aggressively smashing his wife with their wedding cake.
If you know anything about the Internet, you can guess where this is going.
The video has amassed close to 200,000 page views in two days! And to be clear, the bride was not upset by the incident. It's her video. She says in the caption: "It's official we're Mr. and Mrs. Price. He got me back for doing it to him good and propa. Love my arsehole of a husband all the world."
Here's the rub with things that go viral. Everyone has an opinion on it. Things got so bad for Mrs. Price that she shut off all comments. But not before our friends at Outkick were able to write a few of them down. I'm paraphrasing:
"I would divorce him right away."
"If my dad were there, he'd shove that cake right up his arse."
"ZOMG, like red flag much? What a walking red flag. Red flaggity flag flag."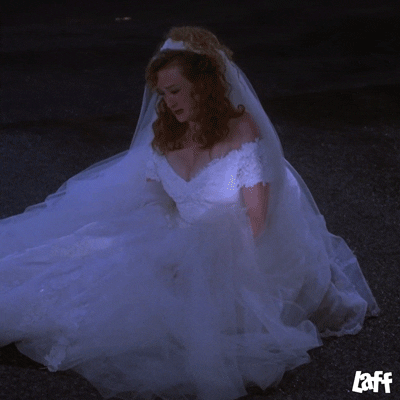 I'm guessing everyone missed both parties laughing, and the alleged red flag bro helping her right back up. Also, and this is key, THE BRIDE POSTED THE VIDEO. Call it a hunch, but I'm guessing she would not have done so if it was an assault or she felt her big day was forever ruined.
Guy sharing video of bride banging another dude at the wedding and shirtless dude proposing at a hockey game were unintentionally funny. This is a couple who likes to have fun with each other. Get a grip.
Editor's Note
LwC is on Substack now! Each day we overwhelm your brains with the content you've come to love from the Louder with Crowder Dot Com website.. but algorithms hide our ranting and raving as best they can. The best way to stick it to Big Tech? Subscribe to For the Content!