Each day we overwhelm your brains with the content you've come to love from the Louder with Crowder Dot Com website.
But Facebook is...you know, Facebook. Their algorithm hides our ranting and raving as best it can. The best way to stick it to Zuckerface?
Sign up for the LWC News Blast! Get your favorite right-wing commentary delivered directly to your inbox!
[Video] Rape Survivor Gives Compelling Reason Why #MeToo Should Include Gun Rights
February 09, 2018
When it comes to the #MeToo campaign, we've seen stupid aplenty (see Rose McGowan BLASTS Alyssa Milano's #MeToo Hypocrisy and #MeToo Fail: Even the NYT is Defending Aziz Ansari). But it's not just lacking in common sense, truthfulness, or due process. The movement has sidestepped any real solution to keeping women safe. You know, beyond "men are scumbags!" There's little concern voiced for how girls should defend themselves from rapists. Sorry ladies. Throw your p*ssy hat on and hope for the best.
This woman is hoping to change that. Watch below:
For Lindquist, who grew up around guns, she said the best way to defend herself would have been to use her pistol, but because of Temple's policies prohibiting concealed carry on campus, she didn't have her gun.

"As things started to get a little more violent, I knew that I had no way to defend myself," She said. "I couldn't carry, I didn't have my gun. My gun was unloaded and locked in my gun cabinet."

"I think the #MeToo movement and the movement for women's right to self defense or really anyone's right to self defense, they sort of go hand-in-hand," Lindquist said.

"...It seems like right now the #MeToo movement is all about just having women's autonomy and being able to make these decisions and say, 'This is what happened to me, but I'm gonna get through this, and I'm strong, and I know who I am,' and that sort of understanding, but it seems sort of like it's stopping there, that everyone is like ... The award show that was a few nights ago, we saw people wearing the Time's Up pins. It's like, 'Okay, well that's great, but what are you doing?' You're not doing anything to actually fix the problem, and that's sort of what I'm trying to do here," Lindquist said.
She has a point. To hear leftists squawk it, the safety of women depends entirely on men. Men are the ones who need to check their privilege (see New #SJW College Posters Say Nearly All Men Guilty of… Rape?). And it is true that men shouldn't be violent crackpots. Chalk it up to basic human decency 101.
But women (and men) should also take it upon themselves to have a line of self defense. You know, beyond being a boss b*tch who don't need no man. Armpit hair does not count as self defense, girls. Ungodly amounts of body hair may turn off potential mates, but turns out the same doesn't apply to potential rapists. They have no qualms about inviting themselves to stroll in your untended garden.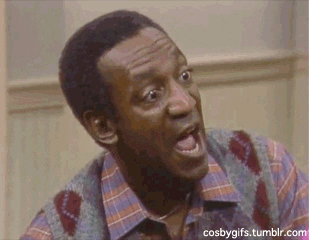 Self defense. It's needed. You'd think this something feminists would root for. They could encourage women to buy guns, offer self defense classes, educate victims on protection.
Instead they shat out a hashtag.
NOT SUBSCRIBED TO THE PODCAST? FIX THAT! IT'S COMPLETELY FREE ON BOTH ITUNES HERE AND SOUNDCLOUD HERE.