Each day we overwhelm your brains with the content you've come to love from the Louder with Crowder Dot Com website.
But Facebook is...you know, Facebook. Their algorithm hides our ranting and raving as best it can. The best way to stick it to Zuckerface?
Sign up for the LWC News Blast! Get your favorite right-wing commentary delivered directly to your inbox!
Articles
Protestors Pull Down American Flag, Hoist Mexican Flag at ICE Facility
July 13, 2019
Lefties' favorite pastime is trashing America. They insist they actually love the U-S-of-A, and they're merely showing their love by disliking everything about it. In that spirit, these leftist protestors outside an ICE facility showed their reverence for the American flag.
By tearing it down and replacing it with a Mexican one:
Anti-ICE protesters rip American flag off flag pole, raise Mexican flag at ICE facility in Aurora, Colorado https://t.co/CyQKUVNKMc

— Ryan Saavedra (@Ryan Saavedra) 1563018208.0
Authorities in Colorado restored an American flag to its place Friday evening after protesters demonstrating outside a U.S. Immigration and Customs Enforcement (ICE) facility pulled down the star-spangled banner and flew the flag of Mexico in its place.

The protesters also removed a "Blue Lives Matter" flag, honoring law enforcement, spray-painted it with the words "Abolish ICE," then raised the flag upside-down, on a pole next to the Mexican flag, according to local media.
Yet we're out of our gourds for thinking lefties are a bunch of anti-American douchenuggets.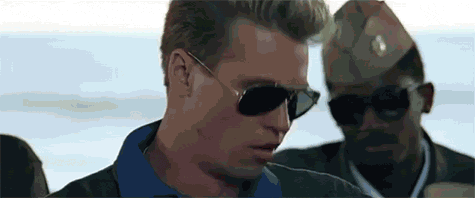 This act tells you everything you need to know about the left. We're not playing for the same team.  The stars and stripes are too triggering for their sensitive eyes to behold. Better for them to hoist another nation's flag on our soil. Pathetic.
To lefties the American flag only has a few legitimate uses. A dog whistle for white supremacists. An excuse to take a knee. Kindling for a bonfire. As for being a symbol of American values, the left prefers to fly the Mexican flag.
The reality is leftists love anything but America. Their allegiance is not to us. Which is why they generally don't seem to have any interest in keeping America numero uno. This is why we advise against putting lefties in any position of power. We wish to make America great. They seek to make America Mexico. The choice between the two couldn't be any easier.
Build that wall:
NOT SUBSCRIBED TO THE PODCAST? FIX THAT! IT'S COMPLETELY FREE ON BOTH ITUNES HERE AND SOUNDCLOUD HERE.