Each day we overwhelm your brains with the content you've come to love from the Louder with Crowder Dot Com website.
But Facebook is...you know, Facebook. Their algorithm hides our ranting and raving as best it can. The best way to stick it to Zuckerface?
Sign up for the LWC News Blast! Get your favorite right-wing commentary delivered directly to your inbox!
Culture
Paratrooper chugs beer as he plummets to Earth, only needs two words to describe what drives him to drink
September 08, 2022
There are few things I enjoy more than day drinking. It's why God invented beer. Or flavored seltzer, if your only other option is an IPA. But while I am crushing beers during the sunlight hours, it's from the safety of a front porch rocking chair. A Canadian paratrooper is going viral for throwing one back as he was in the middle of paratrooping.
Really. Cracking open a Miller Lite while his chute was deployed and he was plummeting to Earth.
What drives our hero to drink?
"The government."
You and me both, brother. You and me both.
This unnamed hero's identity remains unknown. Though, shocker, the government knows who he is. The Canadian National Defense issued a statement to Coffee or Die saying they did not find this as humorous as you or me or any other red-blooded American. Which I guess makes sense, since it's the Canadian National Defense.
"The conduct of the soldier is completely inappropriate, unsafe and not in accordance with Canadian Army safety static line parachute procedures. It is important to note that the code of service discipline still applies to retired members for breaches that occurred while serving."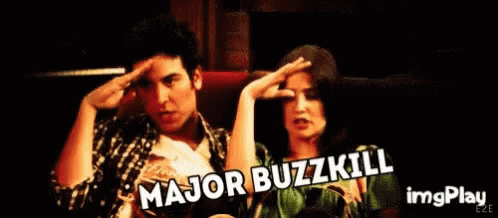 Unclear is what about the Canadian government our hero takes issue with. It could be the tyranny. It could be having your "rights" decided by the whims of bureaucrats. Or it could be the mere fact the walking pile of soy and hair goop that controls the Canadian military is a literal vagina.
Our commander-in-chief is a senile coot with rumored dementia and continence issues. I'd imagine that drives our service members to drink, too.
The Louder with Crowder Dot Com Website is on Instagram now!Follow us at @lwcnewswire and tell a friend!
Trudeau 'Stands Against Authoritarianism'... While ARRESTING Convoy Founder! | Louder With Crowderyoutu.be