Each day we overwhelm your brains with the content you've come to love from the Louder with Crowder Dot Com website.
But Facebook is...you know, Facebook. Their algorithm hides our ranting and raving as best it can. The best way to stick it to Zuckerface?
Sign up for the LWC News Blast! Get your favorite right-wing commentary delivered directly to your inbox!
Big Tech
Top UFC Star Gets Suspended From Twitter Hours Before His Big Fight
July 23, 2022
Paddy "the Baddy" Pimblett is a rising star in the UFC and is set to fight Jordan Leavitt at UFC London this afternoon. His in-your-face style of hyping fights is reminiscent of Conor McGregor, which may or may not be why Twitter suspended his account less than a day before his big fight. I say "may or may not" because, like with many Twitter suspensions, no one knows other than the woke freaks who suspended him.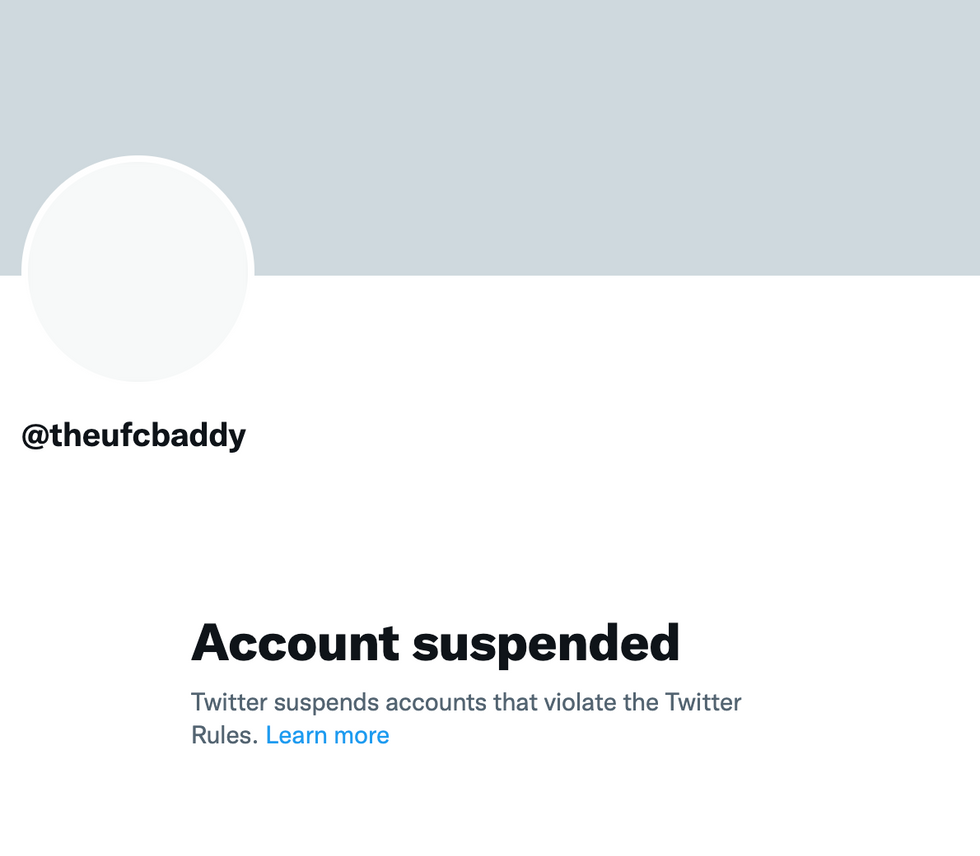 He doesn't appear to have deadnamed a famous actor or a Biden Administration Official. Nor does he appear to have questioned "the science" surrounding any public health crisis. Those are automatic death sentences when "commie as f*ck" Twitter employees want to make a point.
It's not the first time this has happened to Paddy "the Baddy," either. His account was suspended in 2021. He also got suspended from Facebook and Instagram earlier this year and blasted Mark Zuckerberg during his post-fight interview: "I'm going to punch your head in. I am sick of you. [...] The hypocritical nature of Instagram and Facebook is just disgusting, and what they get away with, it kills me. Mark Zuckerberg's a lizard."
We at the Louder with Crowder Dot Com website cannot confirm that Mark Zuckerberg is a lizard. He looks like one, but there is no evidence that proves he is one. However, Pimblett's assessment of Facebook as a company is accurate.
As far as I can tell, Paddy "the Baddy" got into it with a troll, and the troll cried to Twitter about it. In the fight game, it usually goes like this. A man or woman dedicates their lives to training and becoming a master of their craft. Keyboard warriors who don't do that call them p*ssies and say they could beat the trained fighter in a fight. The fighter responds back, possibly by telling them to step up, discussing the time they had sexual relations with the troll's mother or threatening said troll in a playful manner. That same keyboard warrior who started it gets upset and cries to the social media platform.
Twitter is now suspending professional fighters for giving it back to their trolls while they are hyping up their fights. Methinks after his victory tonight, Paddy "the Baddy" is going to have thoughts on the matter.
The Louder with Crowder Dot Com Website is on Instagram now!Follow us at @lwcnewswire and tell a friend!
You'll Own Nothing and Be Happy? | Louder With Crowderyoutu.be