Each day we overwhelm your brains with the content you've come to love from the Louder with Crowder Dot Com website.
But Facebook is...you know, Facebook. Their algorithm hides our ranting and raving as best it can. The best way to stick it to Zuckerface?
Sign up for the LWC News Blast! Get your favorite right-wing commentary delivered directly to your inbox!
For the Content
Watch: More embarrassing than this shoplifter getting dropped, he was caught stealing Bud Light
August 21, 2023
Bud Light has been your favorite beer for decades and old habits die hard. I get it. Just ask Kid Rock. No one wants to be caught buying a Bud Light and having their friends sh*t on them for drinking TRANSmission fluid. But that's no reason to resort to a life of crime. A lesson one poor sap learned outside of a Walgreens somewhere in America.
In this man's defense, he may have read on the internets that Bud Light has grown so unpopular, stores are practically giving it all away. And he misunderstood the expression. "Practically" doesn't mean "literally." We need to allow for missing context in all viral videos. This could just be one giant misunderstanding. He also could have seen all the crime videos from Walgreens and thought it looked like fun.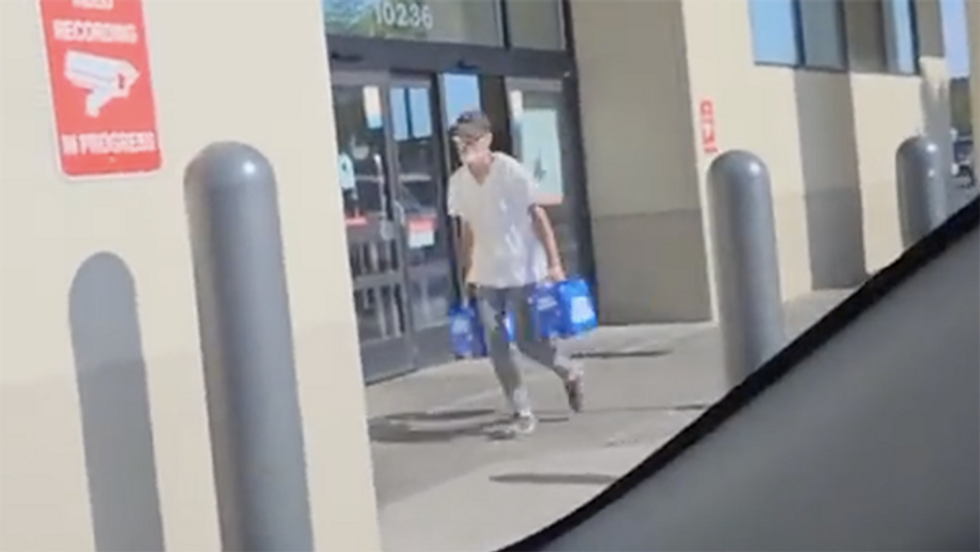 An employee, who if past examples are any indication we'll assume is no longer employed by Walgreens, followed the man outside and dropped him. No one is stealing on his watch! LAW and/or ORDER!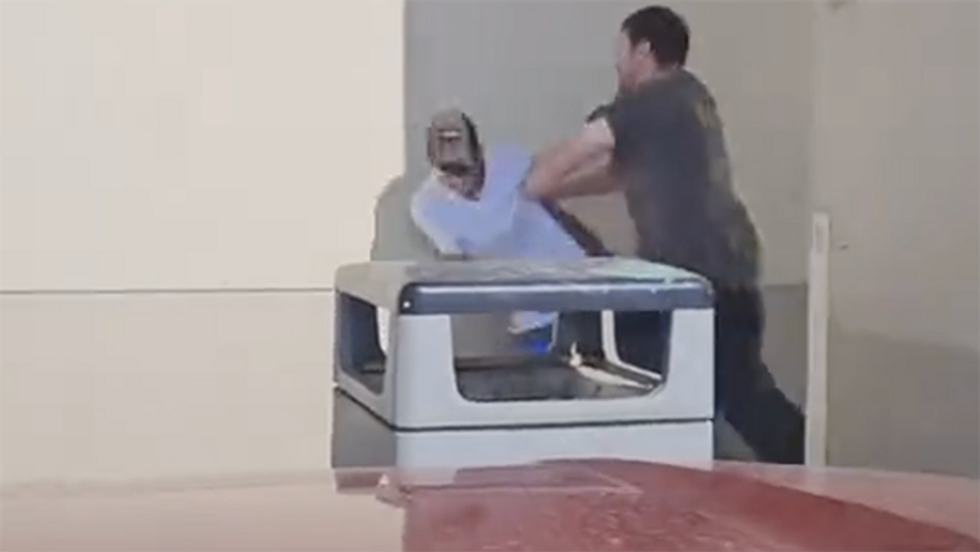 It was at this point that the employee realized, "Well f*ck, now I need to be seen carrying Bud Light." And quickly collected the stolen merchandise before some snapped a photo. Little did he know someone was sitting in their car remembering to do it for the content.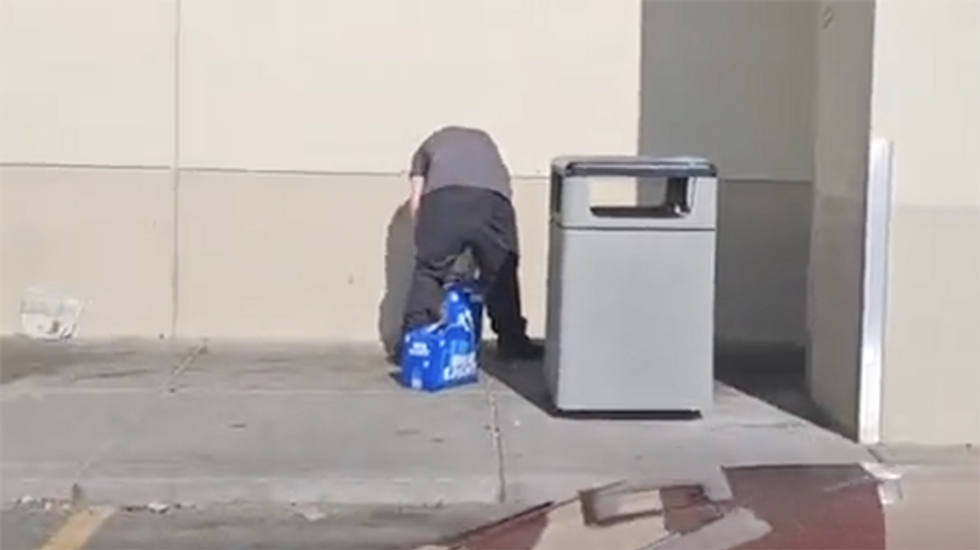 Here's the full video.
This video ranks second in our favorite Bud Light Related Crimes. #3 is a dude from Louisiana who also stole a few cases. But he was only caught on security camera and wasn't manhandled by an employee.
#1 remains this legend who got pulled over for drunk driving while still wearing his Bud Light costume for work.
Remember kids. PRACTICALLY giving something away means while it is being sold dirt cheap, you still need to exchange currency. Don't be the man walking out of Walgreens stealing Bud Light. That's an embarrassment few can ever live down.
><><><><><><
Brodigan is Grand Poobah of this here website and when he isn't writing words about things enjoys day drinking, pro-wrestling, and country music. You can find him on the Twitter too.
Facebook doesn't want you reading this post or any others lately. Their algorithm hides our stories and shenanigans as best it can. The best way to stick it to Zuckerface? Sign up for our DAILY EMAIL BLASTS! They can't stop us from delivering our content straight to your inbox. Yet.