Watch: TikToker livestreams stealing old lady's dog in a park, but don't worry... it was a viral "prank"
May 20, 2023
I half don't want to write this because it only accomplishes giving this guy the attention he is looking for (and reveling in). But it's part of a bigger viral trend of losers so desperate to go viral, they play "pranks" on people. And if they aren't careful, they are going to prank the wrong person and wind up dead.
A clown went viral during the week livestreaming himself walking into strangers' homes. Some call it "content." People without their heads up their arses call it breaking and entertaining. Turns out the TikToker, who says he's been looking to go viral since he was eight, also steals old lady's dogs. You know, as a "prank."
The British live-streamer who walked into a random house to harass the people living there stole a person's dog at the park for clout. pic.twitter.com/ATmz2b8jtd
— Catch Up (@CatchUpFeed) May 19, 2023
Here is another angle. Remember, part of what makes the "prank" "funny" is the reaction of the old woman who thinks her dog has been stolen.
FWIW, this dinkus may have taken his account down or HAD his account taken down. I attempted to do a journalism this morning and see if he was arrested, or if there was a video of him getting the sh*t kicked out of him by other parkgoers. Though if that was the case, the media would have turned this into a story about "Dog Park Karen."
Instead, his video "How to get a free dog" and his TikTok account are currently unavailable.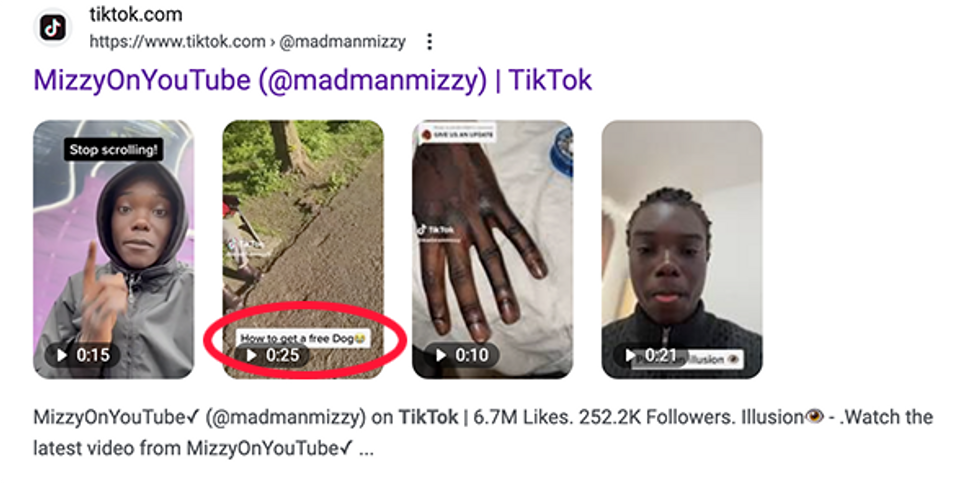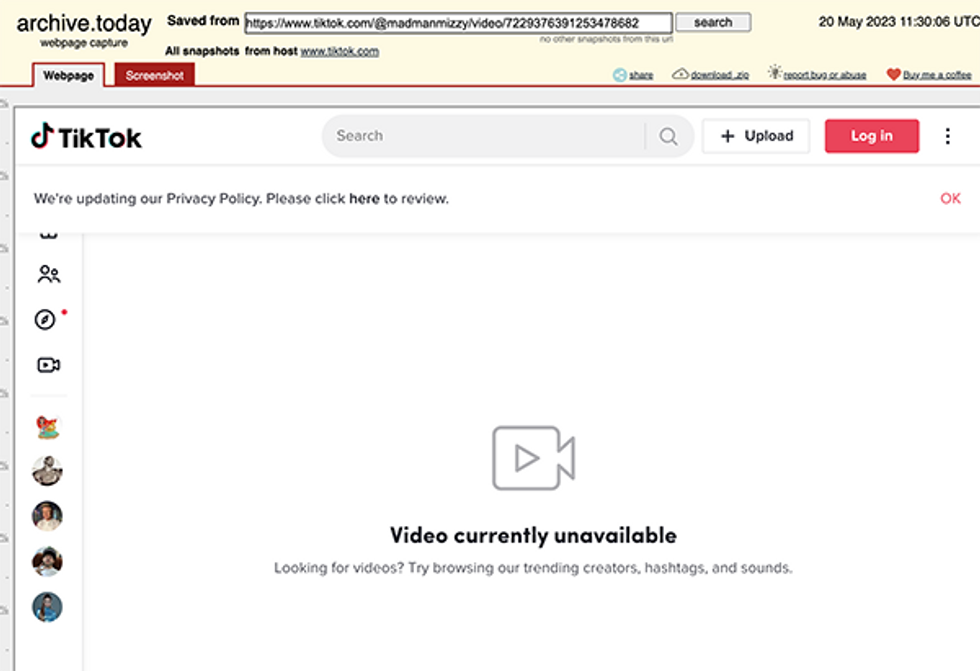 This is a trend that needs to die a quick death before the livestreamer does. And the person who thought they were having their luggage stolen at the airport or thought someone was trying to murder them by setting them on fire is vilified in the media for defending themselves.
Making someone think you are committing a crime against them is not a prank. It's justification for that person acting in self-defense. Like and subscribe.
><><><><><><
Brodigan is Grand Poobah of this here website and when he isn't writing words about things enjoys day drinking, pro-wrestling, and country music. You can find him on the Twitter too.
Facebook doesn't want you reading this post or any others lately. Their algorithm hides our stories and shenanigans as best it can. The best way to stick it to Zuckerface? Bookmark LouderWithCrowder.com and check us out throughout the day! Also, follow us on Instagram and Twitter.