Likability Slammed as 'Sexist' in Feminist New York Times Op-Ed
May 06, 2019
Another day, another opportunity for lefties to take something innocuous and squeal oppression. Today, it's our problematic expectations of politicians being likable. Apparently likability is a construct which keeps ladyfolk from becoming president.
Yeah, really:
Likability: It is nebulous, arbitrary and meaningless, yet inescapable — and female politicians seem to be particularly burdened with it even when they win and especially when they run for president.
Uh, people expect every politician to be likable. Even the ones with peens.
That Hillary Clinton lost the nomination in 2008 seemed for some illustrative of the troubled relationship between gender and likability in politics. But then she lost in 2016. That voters could see Donald Trump's rambling and bullying as authenticity seemed proof for many that the likability game was permanently rigged in favor of men.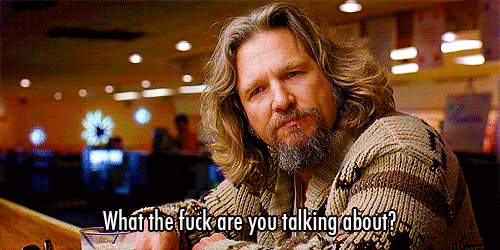 Likability isn't some construct to keep havers of hoo-hahs from getting into office. Keep in mind, this is Hillary Clinton we're talking about. As in the pantsuited succubus forged with care by Lucifer himself in the fiery place. Not the best example of a likable person. Neither is Sacaja-lie-a, Elizabeth Warren. If the writer wants women who can win the big one, maybe try not getting behind the sucky ones.
Trump, for all his faults, is amusing and he doesn't have a problem sticking it to leftist turd burlgars. This endears him to people who don't like political correctness and being a stuck-up lefty buttnugget. Therefore, to those voters, Trump is sorta kinda likable.
The longer these feminists make excuses for being unpleasant people, the longer they won't be president. Though, I'm not complaining. I've seen what these "ladies" are trying to bring to the table, and it ain't pretty.
More on that:
NOT SUBSCRIBED TO THE PODCAST? FIX THAT! IT'S COMPLETELY FREE ON BOTH ITUNES HERE AND SOUNDCLOUD HERE.