Each day we overwhelm your brains with the content you've come to love from the Louder with Crowder Dot Com website.
But Facebook is...you know, Facebook. Their algorithm hides our ranting and raving as best it can. The best way to stick it to Zuckerface?
Sign up for the LWC News Blast! Get your favorite right-wing commentary delivered directly to your inbox!
Politics
Team DeSantis has perfect two-word response to North Dakota trying to poach teachers over 'Don't Say Gay'
August 16, 2022
You would think by now people would have read Florida's "Parental Rights in Education" bill, that they would know the bill doesn't prevent teachers from saying "gay," and that what the bill does do is prevent alleged "educators" from pushing sexuality and gender-based "education" on students in 4th grade or younger. You would think these woke nincompoops would move on to signal their virtue elsewhere. Fargo Public Schools went in a different direction.
They want to recruit Florida teachers who are angry they can't push a personal agenda on ten-year-olds anymore.
"You don't know us, so we'll start with this important statement: we are okay with saying gay, or straight, or LGBTQ+. Though we have a long way to go become a fully inclusive community, we believe it is an injustice to diminish any individual's gender identity in any way. People should be welcome to show up as their authentic selves!"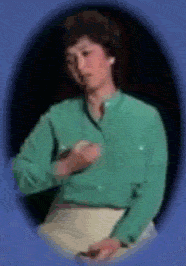 Before we go further, I'm betting you are like me and are confused. You thought North Dakota was a deep red state, more so than Florida.
The rest of the letter is a complete idiot's guide to wokeness. Feel free to strain your eyes on your own. The TLDR of it tells Florida teachers that Fargo schools are a woke paradise. Though, the school district seems unable to read. If they could, they would have read the bill and seen that it isn't just about "gay." There are teachers in America who feel it's appropriate to give kindergarten students homework assignments to draw the safest place in their house to masturbate. There are other schools that feel eleven-year-olds should be reading comic books discussing "vagina slime" and "tasting yourself."
Florida thinks those things are NOT appropriate and passed legislation saying so. If a teacher disagrees, working in education in Florida may not be for you. Or, as the new director of rapid response for DeSantis 2022 says:
Set aside the woke nonsense. Anyone who thinks people would move from Florida to North Dakota doesn't have the brainpower to be teaching children. If this letter is any indication, Fargo teachers don't.
The Louder with Crowder Dot Com Website is on Instagram now!Follow us at @lwcnewswire and tell a friend!
DeSantis Puts a STOP to BLM MATH! | Louder With Crowderyoutu.be