Each day we overwhelm your brains with the content you've come to love from the Louder with Crowder Dot Com website.
But Facebook is...you know, Facebook. Their algorithm hides our ranting and raving as best it can. The best way to stick it to Zuckerface?
Sign up for the LWC News Blast! Get your favorite right-wing commentary delivered directly to your inbox!
North Carolina Middle School Hosts Drag Queens to Teach Children About "Being Different." What About Hosting Conservatives?
May 20, 2019
If only one kind of "difference" is allowed, accepted, tolerated and even encouraged, I'd argue it's not a "difference" so much as it's a method of conformity. In 2019, the accepted "difference" is to be a vaunted member of the LGBTQ community, specifically a transgender whatever. In order to break down imaginary barriers, two teachers at Central Park School for Children in Durham, North Carolina, brought in a Drag Show to teach middle school children, which last I checked was 11-year-olds to thirteen-year-olds, about accepting themselves for being different. Hey, do you think the same school will host Steven Crowder or Ben Shapiro to teach students about being different because they're conservative? I'll loop back to that in a second. First, the deets:
From CNN:
Taylor Schmidt, an eighth-grade teacher at the school, and his colleague, Schara Brooks, saw the impact bullying and other negative behavior was having on students in their school who identify as LGBTQ. They said students were even leaving the school because of some of their experiences. In December, the pair pitched a schoolwide event to help students understand what it means to be different.
Now if you also think a school drag show for students young enough to get their Hogwarts' acceptance letters is inappropriate, congratulations: you is smart. I'm also not sure why we, as a society, and this school specifically, wants to push sexuality on children too young to care about sexuality. Whatever happened to enjoying the sanctity of childhood? Eleven-year-olds, sixth graders, probably shouldn't be worried about what type of friction they'll enjoy with a fellow student more concerned with the new Pokemon movie.
The House of Coxx drag house has been an advocate for social and racial issues in the Durham area for years. They are often asked to do events around the community advocating for racial and social justice, but for Vivica and Stormie, the idea of a middle school wanting to bring them in to be celebrated was a new one.
Yeah, because as previously stated by me, a drag show for children is grossly inappropriate. As stunning and brave as a bulging crotch looks in a mermaid dress. But here's my question: if the aim of the show was to bring attention to differences and acceptance, bullying and intolerance, will this school in North Carolina accept conservative speakers who talk about being bullied by their teachers and other students for not being liberals?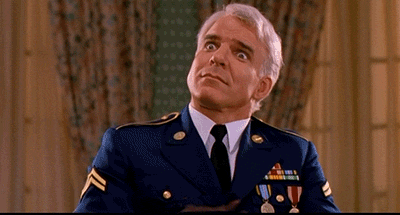 Both performers talked about their experiences in middle school and not being accepted. They said it's important to celebrate individual differences -- and to start that idea in the trenches of middle school.
What about bringing in Christian speakers to talk about persecution and bullying for being Christian? Since the aim here is to celebrate individual differences. How often do you think Christian students are bullied for their belief in Jesus and His teachings? Related Tracey Ullman's Christian Interview Sketch Illustrates Anti-Christian Bias.
Enough with my questions, you already know the answers. Of course, conservative and Christian students are bullied. But that's somehow okay because according to the wunderkinds writing the social justice rules, it's fine to mock and bully conservatives and Christians, because of "privilege" or something. So while conservative students are told to keep their MAGA hats at home, LGBTQ students are encouraged to come out and celebrate their differences, to embrace who they are, and to stand up to bullies.
I have a radical idea here, tell me what you think of it. Maybe, just maybe, middle schools, high schools, all schools, should be about learning. Maybe education, not indoctrination, should come first. Maybe the focus of the school shouldn't be on differences in sexual friction, but in ideas, even differences of ideas. Maybe, just maybe, schools could do away with "sex in the front hole or the back hole?" and instead focus on how to learn, debate ideas, and find eventual success in the workplace and in life via appropriate education. Which, to me, doesn't include men parading around in dresses and bad makeup. Stunning and beautiful though they are.
NOT SUBSCRIBED TO THE PODCAST? FIX THAT! IT'S COMPLETELY FREE ON BOTH ITUNES HERE AND SOUNDCLOUD HERE.