Each day we overwhelm your brains with the content you've come to love from the Louder with Crowder Dot Com website.
But Facebook is...you know, Facebook. Their algorithm hides our ranting and raving as best it can. The best way to stick it to Zuckerface?
Sign up for the LWC News Blast! Get your favorite right-wing commentary delivered directly to your inbox!
Watch: Newt Gingrich shows he's still got it, shuts down reporter in nineteen seconds
September 23, 2022
I don't know what Newt Gingrich has been up to lately and was surprised to see this clip. Outside of the occasional Fox News hit, I assumed he's been enjoying retirement as an ambassador's husband and sipping sweet tea on the porch. But Newt was in DC today and he's still teaching us.
Please show this clip to whoever is running for Congress in your district. Reporters are going to attempt to distract the candidate with questions about the January 6th committee. This is how you answer.
Reporter: What do you think about the January 6th committee?

Newt: I don't.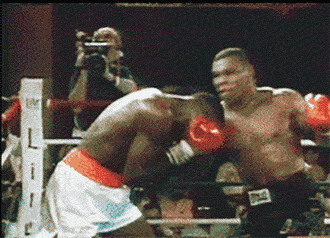 Gingrich then turned to another reporter, who asked him what he felt were the top three issues the American people are concerned about this election. You know, a question about what is important to Americans. Nevertheless, the male journalismer persisted. He was more concerned about what was important to journalismers. Newt didn't take the bait.
I think. you have a learning disability. The fact is I told you three or four times, I don't talk about it.
Take notes, kids. Because this is how it's done. The left and the media (I repeat myself) are going to do anything they can to distract you from talking about issues that matter to Americans. SPOILER: January 6th ain't one of them. You're going to get the question. This is how you answer.
And quite frankly, "I don't care" needs to be an issue more in politics need to start using. I would also accept "meh" or making simple fart sounds..
Facebook doesn't want you reading this post or any others lately. Their algorithm hides our stories and shenanigans as best it can. The best way to stick it to Zuckerface? Bookmark LouderWithCrowder.com and check us out throughout the day!
Also follow us on Instagram, Twitter and Gettr!
Pentagon Is LYING To YOU: Why Recruitment Is Down! | Louder With Crowderyoutu.be