Each day we overwhelm your brains with the content you've come to love from the Louder with Crowder Dot Com website.
But Facebook is...you know, Facebook. Their algorithm hides our ranting and raving as best it can. The best way to stick it to Zuckerface?
Sign up for the LWC News Blast! Get your favorite right-wing commentary delivered directly to your inbox!
Politics
New York Times Ignores its Own Data, Claims Republicans are Becoming Extreme
June 30, 2019
Lefties are all about painting Republicans as super double-secret Nazi bungholes. According to them, the Donald has turned the right into a bunch of white supremacists. The New York Times put out a piece on the subject, ignoring their own charts in the process.
See for yourself:
The New York Times published an analysis Wednesday that blamed the Republican Party for political polarization in America, but the article's argument was undermined by the very data it cited.

"The Republican Party leans much farther right than most traditional conservative parties in Western Europe and Canada, according to an analysis of their election manifestos," NYT graphics editor Sahil Chinoy wrote in his article.

But a graph accompanying Chinoy's article showed that the current gap between the Republican and Democratic parties isn't the result of a Republican shift to the right, but rather the result of a sharp Democratic pivot to the left.
Here's the chart: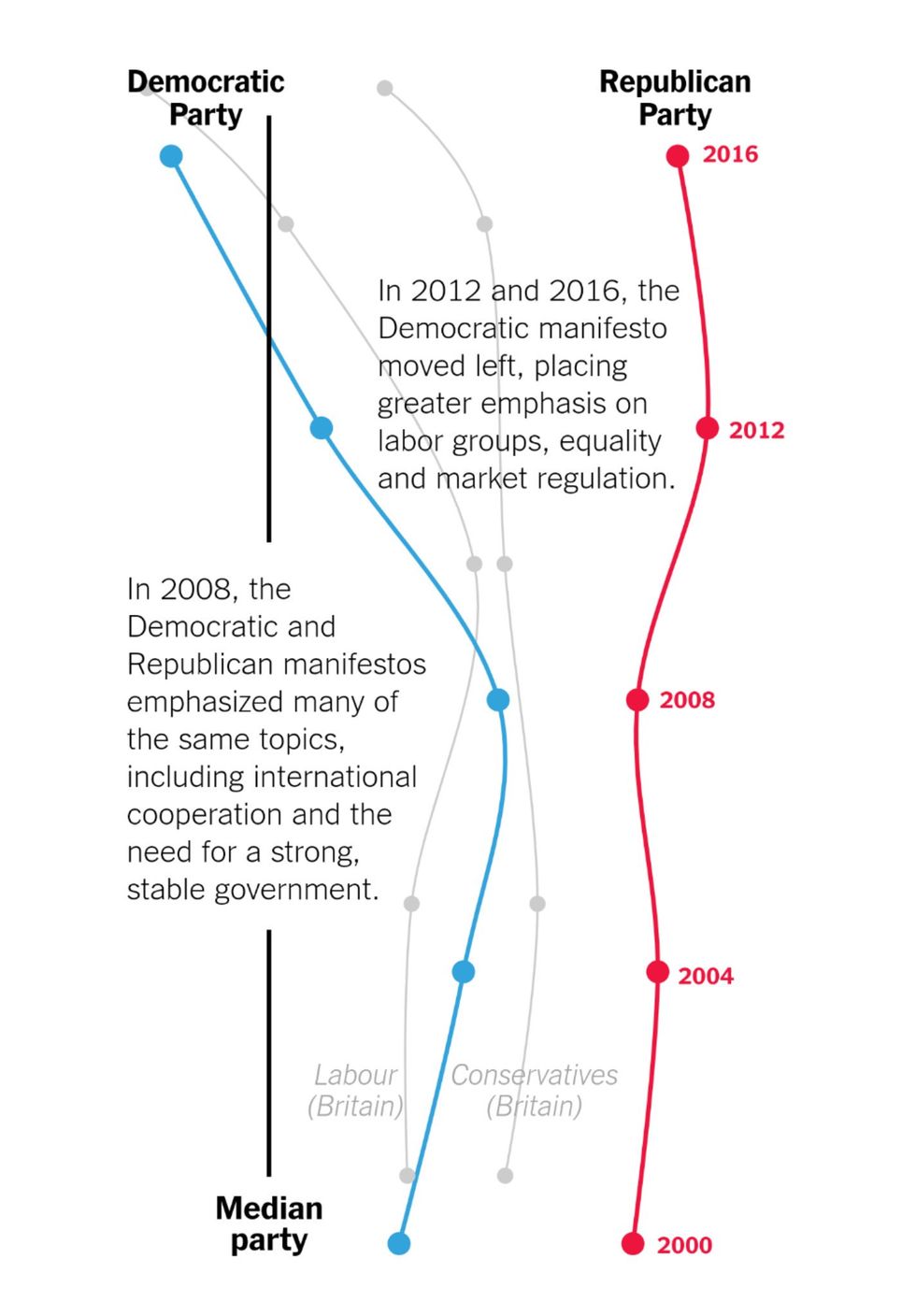 Welp, one thing's for sure about this guy:
Maybe it's just me, but it sure looks like the Democrats are hooking to the left. Like a drunk on the freeway. I'd love to see an update on the chart as well. It only goes to 2016, and there's been a whole lot of crazy from lefties since then.
It's not the least bit hard to see which side is becoming more extreme. Lefties are now the side of post-birth abortions and kiddie drag queens. I fail to see a similar streak of insanity coming from the right.
The fact is the Democrats are going off the lefty deep end. Republicans are sticking with their whole "you do your thing, I'll do mine, keep your hand out of my wallet" thing. Methinks writer guy for the New York Times is in need of a new prescription for his spectacles.
While we're talking lefty extremism: