Each day we overwhelm your brains with the content you've come to love from the Louder with Crowder Dot Com website.
But Facebook is...you know, Facebook. Their algorithm hides our ranting and raving as best it can. The best way to stick it to Zuckerface?
Sign up for the LWC News Blast! Get your favorite right-wing commentary delivered directly to your inbox!
Articles
New Poll: Majority of American Muslims Want Sharia. Shocking Numbers On 'Jihad'...
June 24, 2015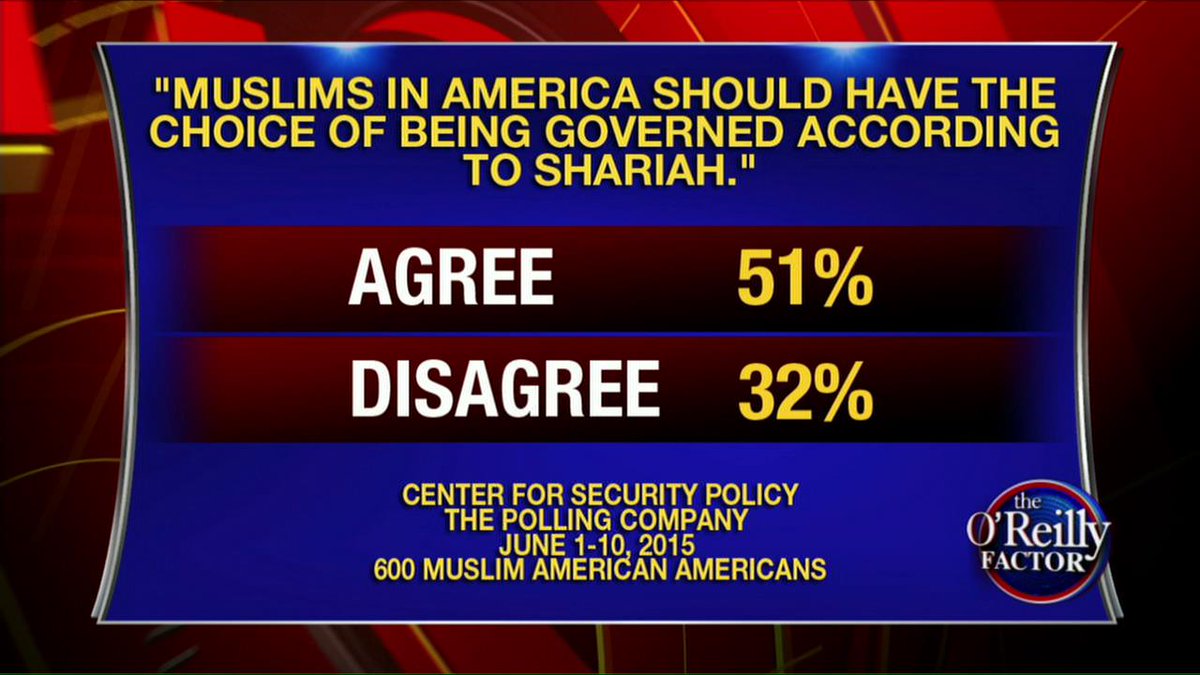 On the heels of Barack Obama's woeful mourning that most Americans have a "distorted impression" of Islam, comes a new poll shared by Fox News that won't exactly help the President's cause. Full disclosure... no, we don't think the President is a Muslim. We think he's a spineless appeaser. 
The poll finds that the majority of Islamic Americans agree that Muslims should be able to forego the Constitution and be governed instead by Sharia law. That's right, Sharia.
The same Sharia that says you can't draw Muhammad, or insult him, or question his having slaves or being a pedophile. The same Sharia that says you must sympathize with terrorists. The same Sharia that says all Jews must be eliminated. The same Sharia that says you must convert, or you must die. THAT Sharia.
We once wrote a post about how the Constitution and Sharia cannot ever coexist. Now would be a good time to open that article in a new tab for later, btw.
The poll also found that 25% of Muslims in America agree that violence against Americans can be justified as part of global jihad, and that 29% of agree that violence against those that insult Islam is sometimes acceptable.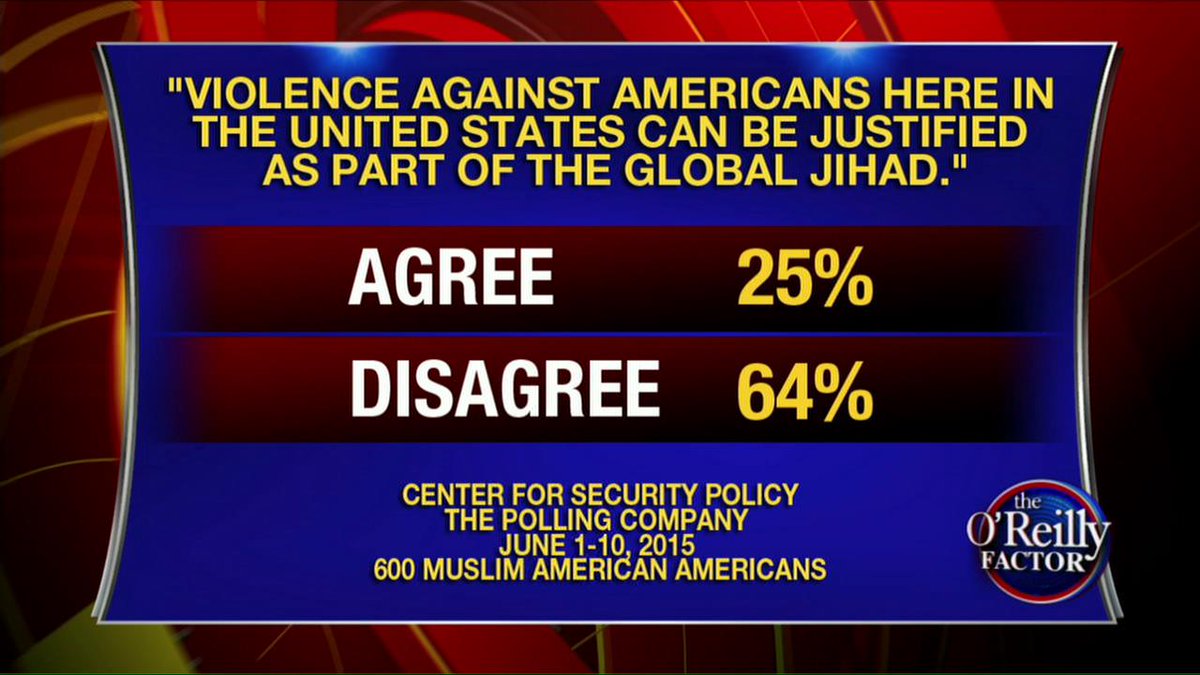 Catch that: 1 in 4 American Muslims think jihad against YOU, America, is justified as a part of global jihad. ONE IN FOUR!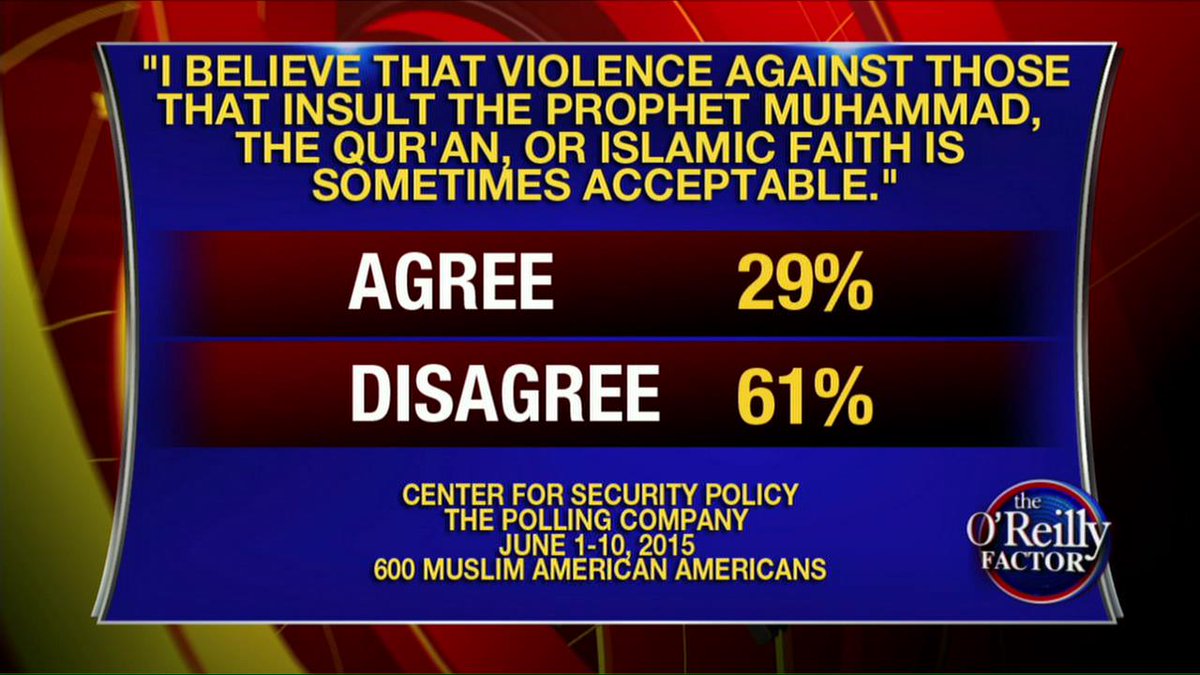 Oh, well,  you say, that's just a Fox News poll, those numbers aren't accurate. Know what's super scary? You're probably right.
I mean, not just everyone's going to tell a random survey taker that they're totally cool with killing Americans if it's in the name of jihad... cuz you know, that sounds kinda crazy. So probably more than a few participants lied. This is only a representation of those brave few actually willing to admit they believe what the Qur'an says and stand by it.
For the record, estimates of the numbers of Muslims currently living in the US range anywhere from 5 million to 12 million. That means anywhere from 1.25 to 3 MILLION Muslim Americans are good with jihad - with killing - YOU. Because you're not a Muslim. Therefore, you should die. Sharia.
Moderate Islam is a myth, folks. Time we tell the world the truth: