Each day we overwhelm your brains with the content you've come to love from the Louder with Crowder Dot Com website.
But Facebook is...you know, Facebook. Their algorithm hides our ranting and raving as best it can. The best way to stick it to Zuckerface?
Sign up for the LWC News Blast! Get your favorite right-wing commentary delivered directly to your inbox!
Journalisming
Watch: Anti-Trump MSNBC shill Steve Schmidt just dropped the all-time WORST Hitler-Trump "dog whistle" claim
September 27, 2023
Tell me which logic is the most cockamamie:
1. Swifties saying that because Taylor Swift's favorite number 13 and Travis Kelce's uniform number 87 adds up to 100, it proves Kelce is Taylor's end game, and they're going to get married?
2. MSNBC -- where everything is a noun and a verb and a call someone RAAAAACIST -- saying Donald Trump's claim of taking 6-12 months to reform government is a dog whistle to white supremacists because something something Hitler?
The answer is Steve Schmidt. The MSNBC contributor, best known for being such a horrible person that it was John McCain's dying wish for Schmidt to be banned from his funeral, claims that because it took Hitler a year to conquer Germany, it is a dog whistle for Trump to use the same measurement of time.
Of course, he said this on racist Joy Reid's show.
Here's his logic:
Now, since FDR's time in office, the legislative metric in the United States has been 100 days, not six months. This is a racist code whistle to every white supremacist in the country because it's how long it took Adolf Hitler to take Weimar Germany to a complete and total dictatorship.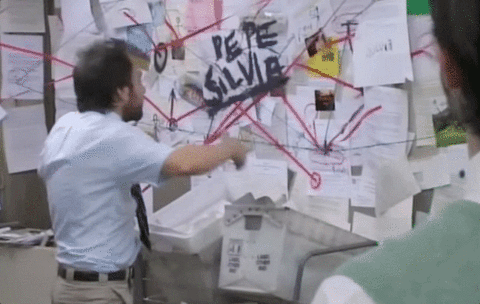 Also, Jesus died at age 33 and there were thirty-three shots from twin Glocks. There are sixteen apiece. That's thirty-two.
This means, the gun Trump's campaign said he bought but didn't buy was holdin' 17, which is 3 less than the 14 words and it''s been three years since the 2020 election.
And if you look at Trump and you look at Ron DeSantis... normally if you go one-on-one with another candidate, you got a 50/50 chance of winning. But Trump's a genetic freak and he's not normal! So DeSantis got a 25%, AT BEST, at beating Trump. Then you add Nikki Haley to the mix, and their chances of winning drastically go down. Ron and Nikki have a 33 1/3 chance of winning, but Trump's got a 66 and 2/3 chance of winning because they KNOW they can't beat Trump and they're not even gonna try!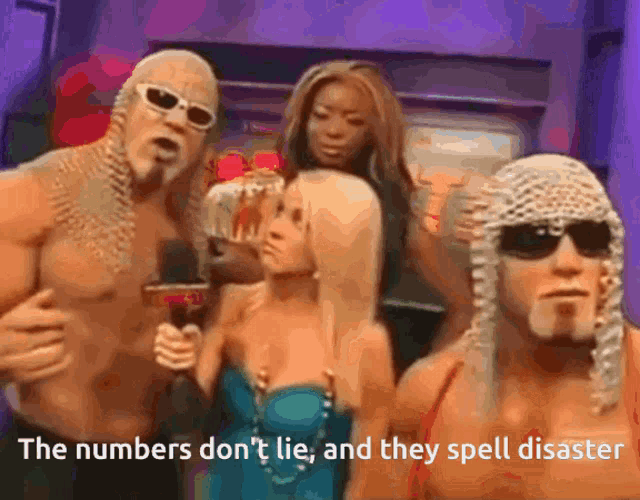 Pathetic and desperate Hitler comparisons aside, corporate journalismer fan fiction about Trump as a dictator don't hold up. Period. Y'all remember he was president already and now he's not, right? Trump had total control over the federal government the last go around. But NOW will be when he becomes a dictator? Where the day he gets sworn into his second term he becomes a lame duck president? Really, Schmidty?
If Trump is really going to be a dictator, he's been very low energy about it. If anything, there is an argument he's running in 2024 on a lot of the same promises he ran on in 2016 and already didn't deliver on. Like...
A dictator would have delivered.
Steve Schmidt is a schmuck.
><><><><><><
Brodigan is Grand Poobah of this here website and when he isn't writing words about things enjoys day drinking, pro-wrestling, and country music. You can find him on the Twitter too.
Facebook doesn't want you reading this post or any others lately. Their algorithm hides our stories and shenanigans as best it can. The best way to stick it to Zuckerface? Sign up for our DAILY EMAIL BLASTS! They can't stop us from delivering our content straight to your inbox. Yet.