Each day we overwhelm your brains with the content you've come to love from the Louder with Crowder Dot Com website.
But Facebook is...you know, Facebook. Their algorithm hides our ranting and raving as best it can. The best way to stick it to Zuckerface?
Sign up for the LWC News Blast! Get your favorite right-wing commentary delivered directly to your inbox!
2020 Election
MSNBC is Concerned Democrats are Going too far to the Left
June 30, 2019
The Democrat debates this week were quite informative. We learned all sorts of new things about lefties. Marianne Williamson is currently AWOL from a mental health facility. Speaking Español is now mandatory. Also, there's no such such thing as too far to the left. Though, some of the people at MSNBC are taking issue with that last one. They're concerned the Democrats are alienating much of the country.
See for yourself:
On Thursday and Friday, several pundits took to MSNBC to warn that Democrats moving farther and farther to the left in the debates were "playing into this socialism theme that Donald Trump has come up with" and giving the President a "huge gift" for his reelection campaign. Some even declared Trump the winner of the debates.

Jennifer Rubin sounded the alarm about Democrats pushing for government-run health care and eliminating the private insurance industry: "Listen, I think this is a terrible mistake for Democrats....for the minimal benefit you get in reassuring the left in the Democratic Party, you risk alienating a whole segment of America."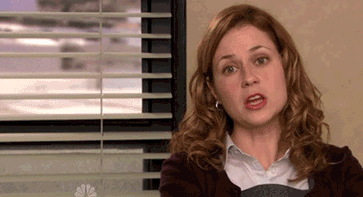 I hate to break it to these MSNBC-ers, but the left is already alienating themselves from much of America. I'd say it happened right around the time that Castro guy was demanding abortion rights for people with testicles.
Believe it or not, most folks would prefer not to go down the road of institutional theft and all-around lefty dumbassery. Socialism doesn't have the same allure for us as it does the septum-pierced, blue hair demographic.
Lefties seem to think they can appeal to Americans by veering so far left, even Lenin would be saying "pump the brakes, comrade." They're awfully mistaken. Here's a hint. When your own propaganda network is concerned you're on the fast train to Crazytown, you might wanna rethink your strategy.
Speaking of lefty extremists: