Each day we overwhelm your brains with the content you've come to love from the Louder with Crowder Dot Com website.
But Facebook is...you know, Facebook. Their algorithm hides our ranting and raving as best it can. The best way to stick it to Zuckerface?
Sign up for the LWC News Blast! Get your favorite right-wing commentary delivered directly to your inbox!
For the Content
Watch: Girls throw down in all-time port-a-potty brawl during a Morgan Wallen concert
September 01, 2023
VOTE IN THE LWC 2024 GOP STRAW POLL! CLICK HERE!
Start your Friday with a palate cleanser. Morgan Wallen may only be #3 on the Billboard Hot 100, but he's still number one in girls dropping bombs on each other at his concerts. Last night, they let the liquor talk. And one of them wound up with her head shoved in a port-a-potty. The person who filmed this is odds on favorite to win 2023's For The Content MVP.
Welcome to Pittsburgh. You may find yourself wondering how people get into a fight IN a port-a-potty. It would require more than one person in the port-a-potty at the same time, and while girls like to go to the bathroom together... eww gross. The brawl started outside. It just so happened that after one girl finished pooping, she opened the door and stepped out into chaos.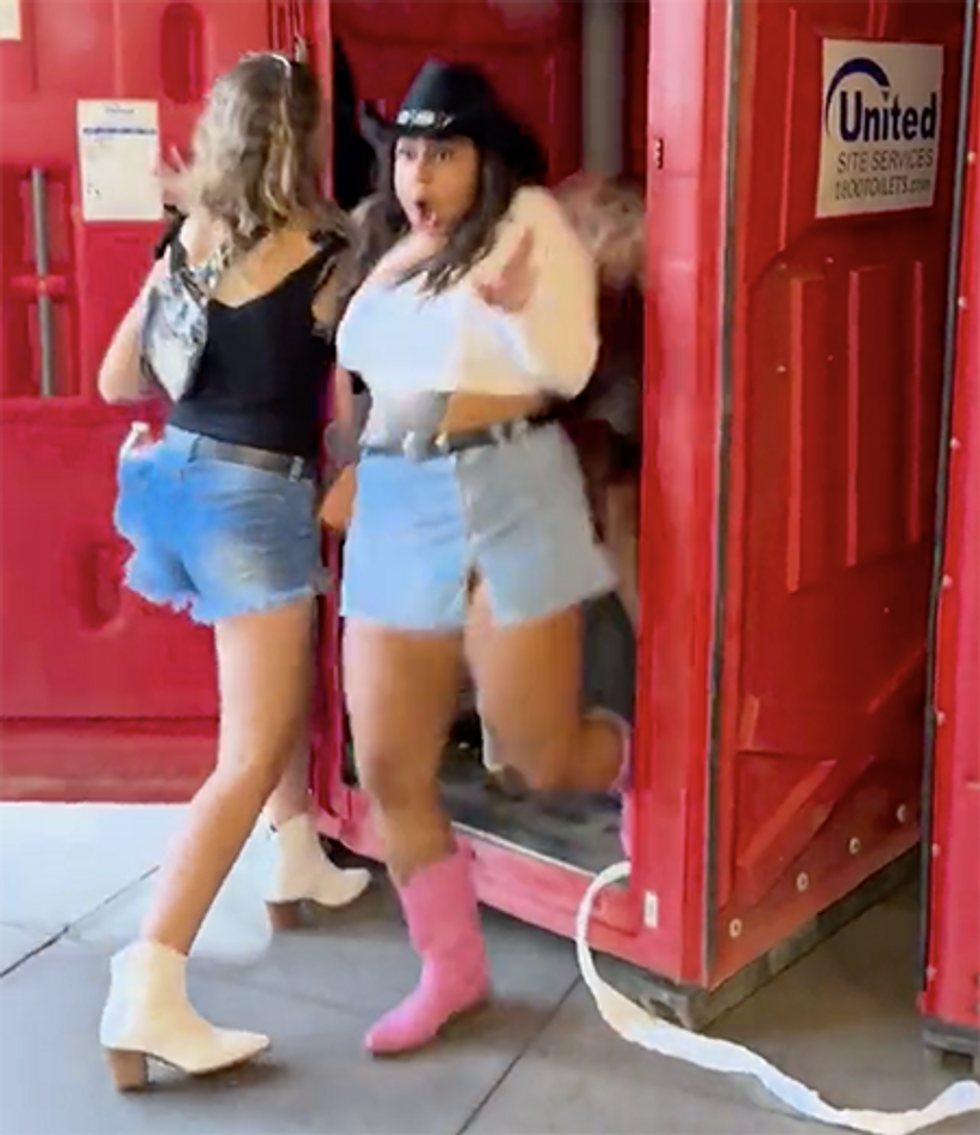 The fight then wound up in the toilet. It looks like one girl found herself sitting on the thrown while two other girls dropped bombs on her after someone else had dropped a bomb of her own. You feel for the girl getting ganged up on. I had attempted to get Morgan Wallen tickets myself, so I know how much she must have spent on Ticketmaster's premium pricing. To wind up sitting on a toilet with nowhere to go as two other broads claw your hair is a colossal waste of money.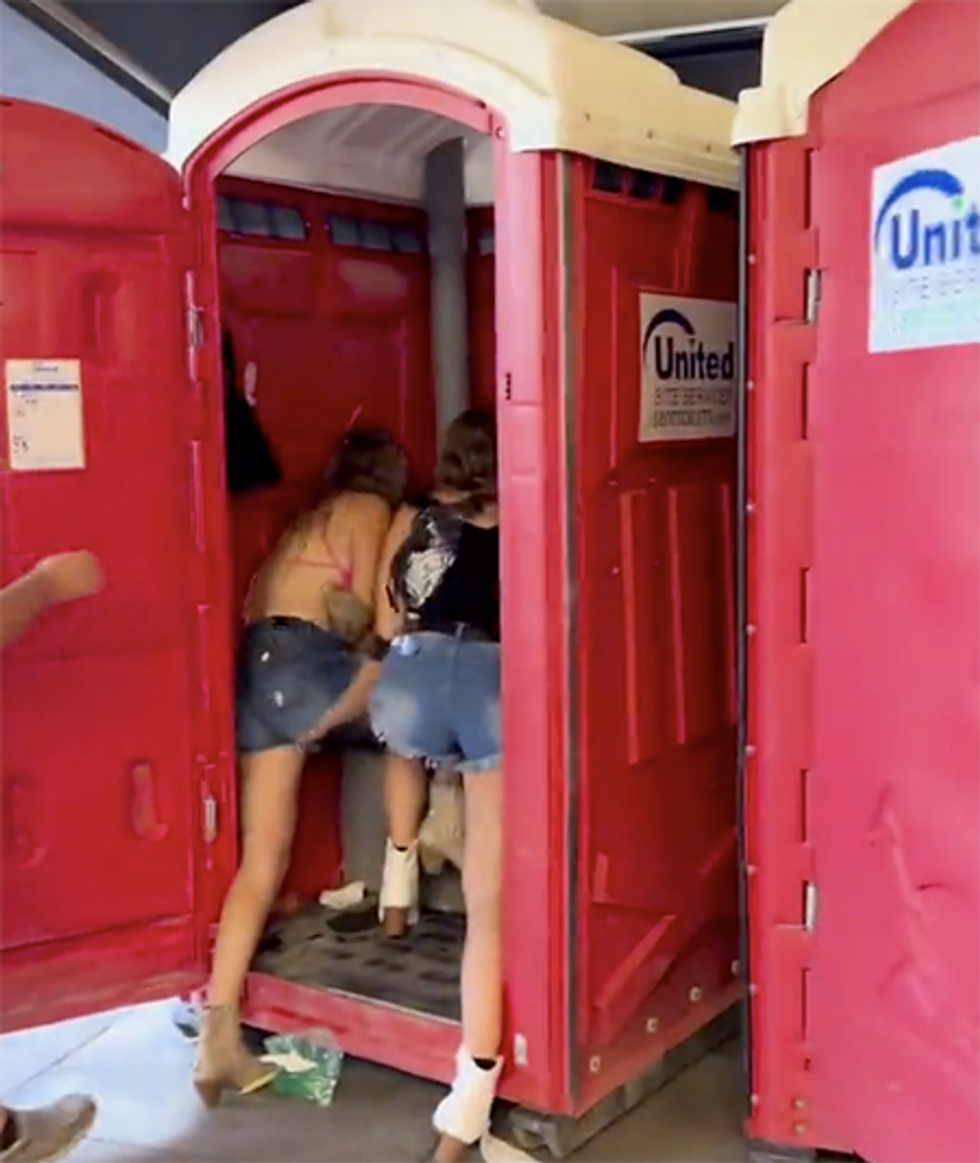 Check out my man's hand in the upper left-hand corner. We see you, King!
If I were to guess what backstage at AEW All-In last Sunday looked like, I'm sure it was something like this:
As we said, Morgan Wallen is number #1 in girls brawling at his concerts. The ladies get a little White Claw crazy when they see Luke Combs too. Brawls haven't broken out at Oliver Anthony gigs yet, but give them time.
><><><><><><
Brodigan is Grand Poobah of this here website and when he isn't writing words about things enjoys day drinking, pro-wrestling, and country music. You can find him on the Twitter too.
Facebook doesn't want you reading this post or any others lately. Their algorithm hides our stories and shenanigans as best it can. The best way to stick it to Zuckerface? Sign up for our DAILY EMAIL BLASTS! They can't stop us from delivering our content straight to your inbox. Yet.