Watch: Hilarious girl fight breaks out at Morgan Wallen concert with all the slaps and hair-pulling you'd expect
March 22, 2023
Editor's Note: Morgan Wallen announced a six-week postponement of his "One Night at a Time" tour due to vocal injuries. We wish him a speedy recovery.
Country megastar Morgan Wallen is back at the top of the charts with "Last Night." Liberal reporters who don't care about country music can't figure out why. Those of us who listen to country music know why. It's because he and his whole crew kicks ass. We also think a more important question needs to be asked:
How many White Claws does it take for things to pop off at a Morgan Wallen concert?
That's the question to ask yourself as you enjoy the following catfight. Wallen is a country music superstar who has sold millions of records, sells out stadiums and caused a kerfuffle when he dropped a soft-g after having too much to drink. Not sure what these dames' problem is.
It's tough to know whose side to take. On one hand, the girl in white looks like the aggressor. She pulled the other girl's shirt off (giggity) before they both displayed your typical basic-bitch fighting style: hairpulling and slapping.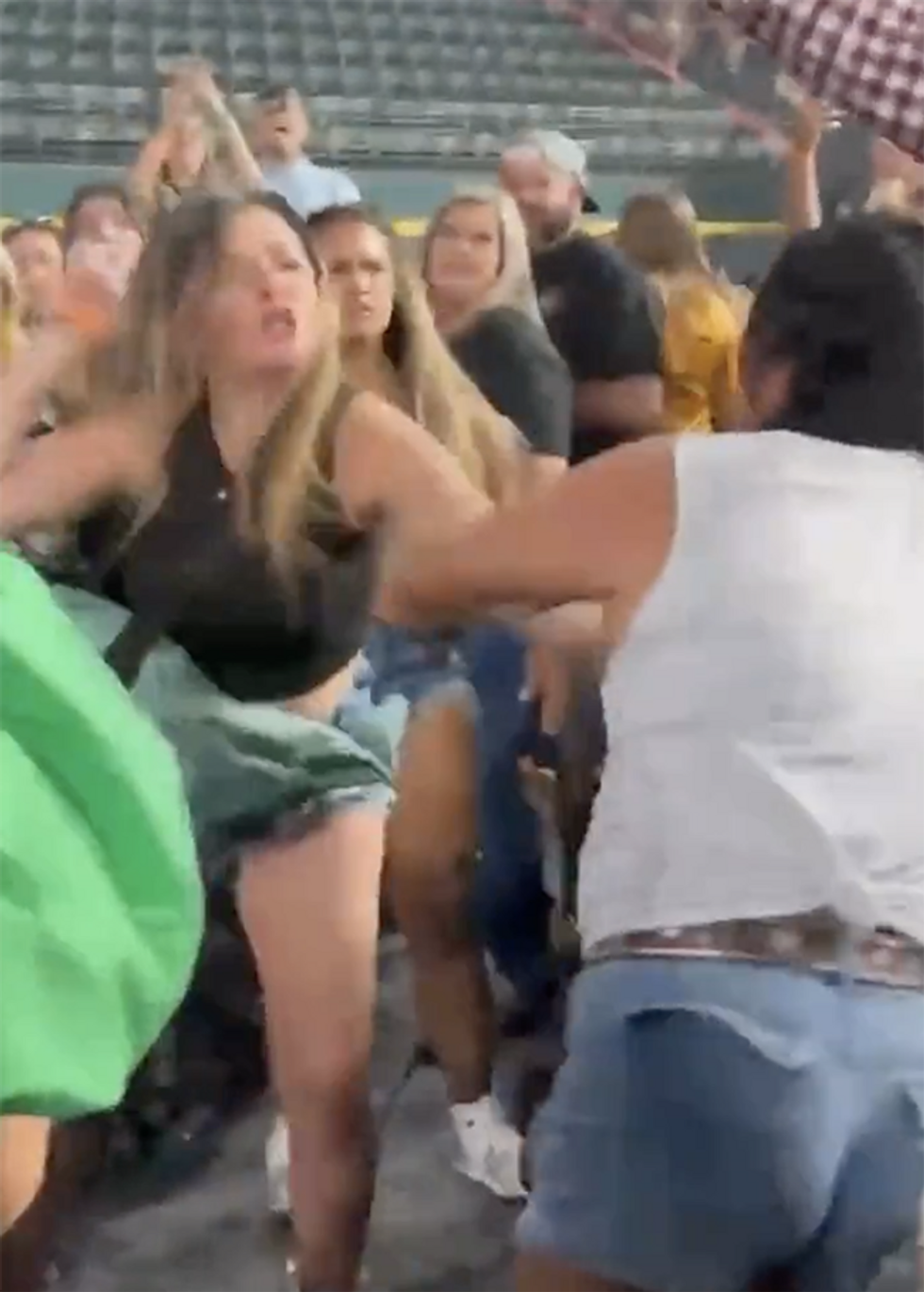 But then you see the black tanktop had backup, and it became a handicapped situation.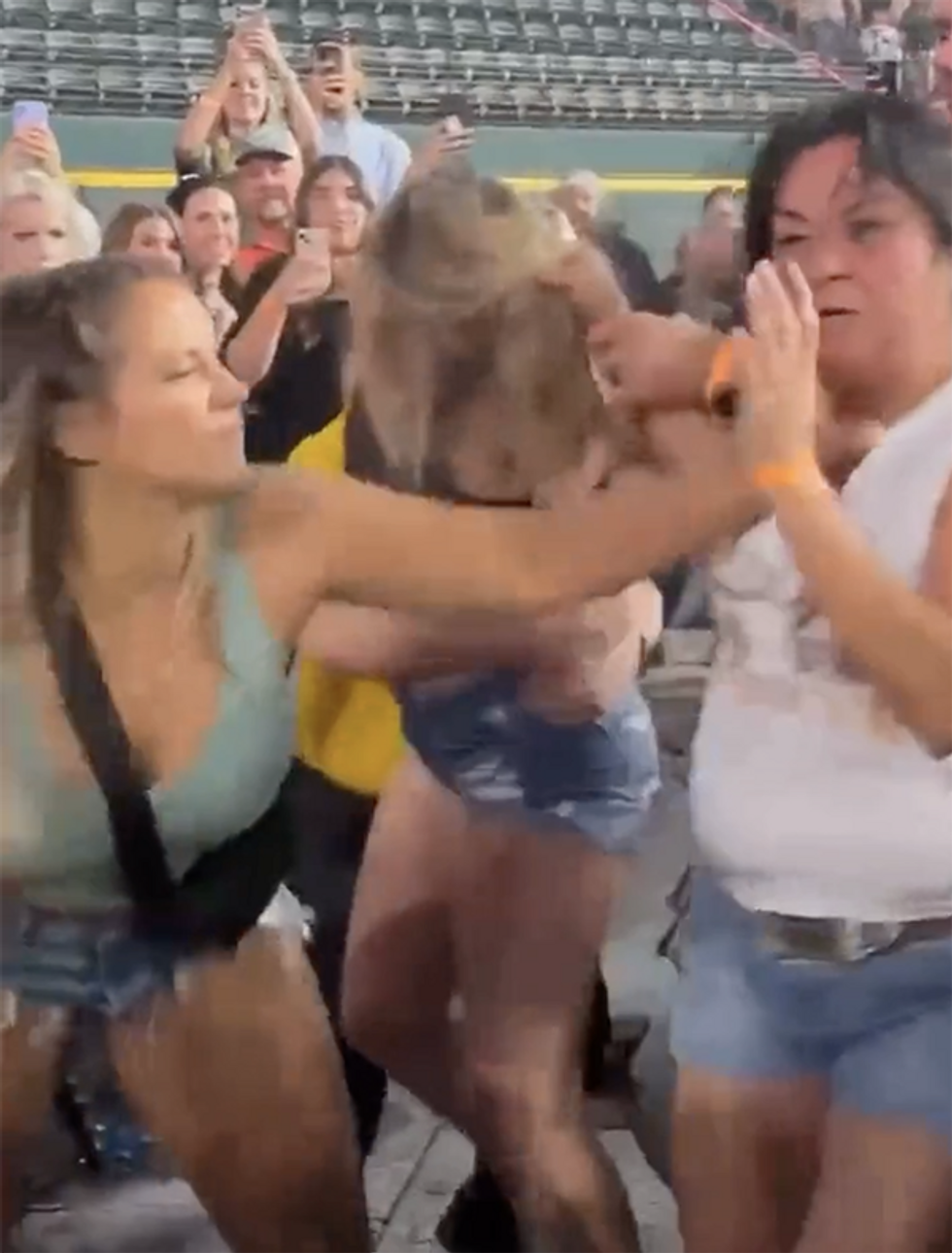 The two young girls, in my assessment, give off an "I hate drama" vibe. The kind of girls who will tell you that if you aren't there for their worst, you don't deserve them t their best. SPOILER: Girls who say that never have a best.
An eyewitness (in a since deleted tweet) confirms that "those two girls started the whole mess" and that they "tried to play the victim but only cause of how it turned out for them."
Look. It's one thing when it pops off at a football game, on a cruise ship, or when you are around too many children. But not at a country music concert. Have some class.