Each day we overwhelm your brains with the content you've come to love from the Louder with Crowder Dot Com website.
But Facebook is...you know, Facebook. Their algorithm hides our ranting and raving as best it can. The best way to stick it to Zuckerface?
Sign up for the LWC News Blast! Get your favorite right-wing commentary delivered directly to your inbox!
Watch: Nasty catfight breaks out at a Luke Combs concert while security stands there looking useless
May 29, 2023
Luke Combs teaches us that longneck, ice-cold beer never breaks your heart. But when you've had 1, 2 many of them (shout out Whiskey Riff) you find yourself like these broads having a catfight in the concourse of the BC Place in Vancouver. While their boyfriends wonder why they wasted money paying Ticketmaster premiums eight months ago for this. Just saying, when I bought tickets pre-pandemic to see Luke Combs play The Garden, it only cost me fifty bucks. And my date could handle her beer.
Though we're only assuming these ladies had one too many White Claws. They could have just been in a mood.
As embarrassing as it is to watch two women who look like they could stand to lay off the poutine roll around on the ground -- just saying, the chicks at Morgan Wallen throw punches -- the MVP in this video is PawPaw the security guard. PawPaw refuses to retire, so they figured they'd assign him to a Luke Combs concert. After all, nothing bad ever goes down at a Luke Combs concert other than having your beer malfunction when you shotgun it.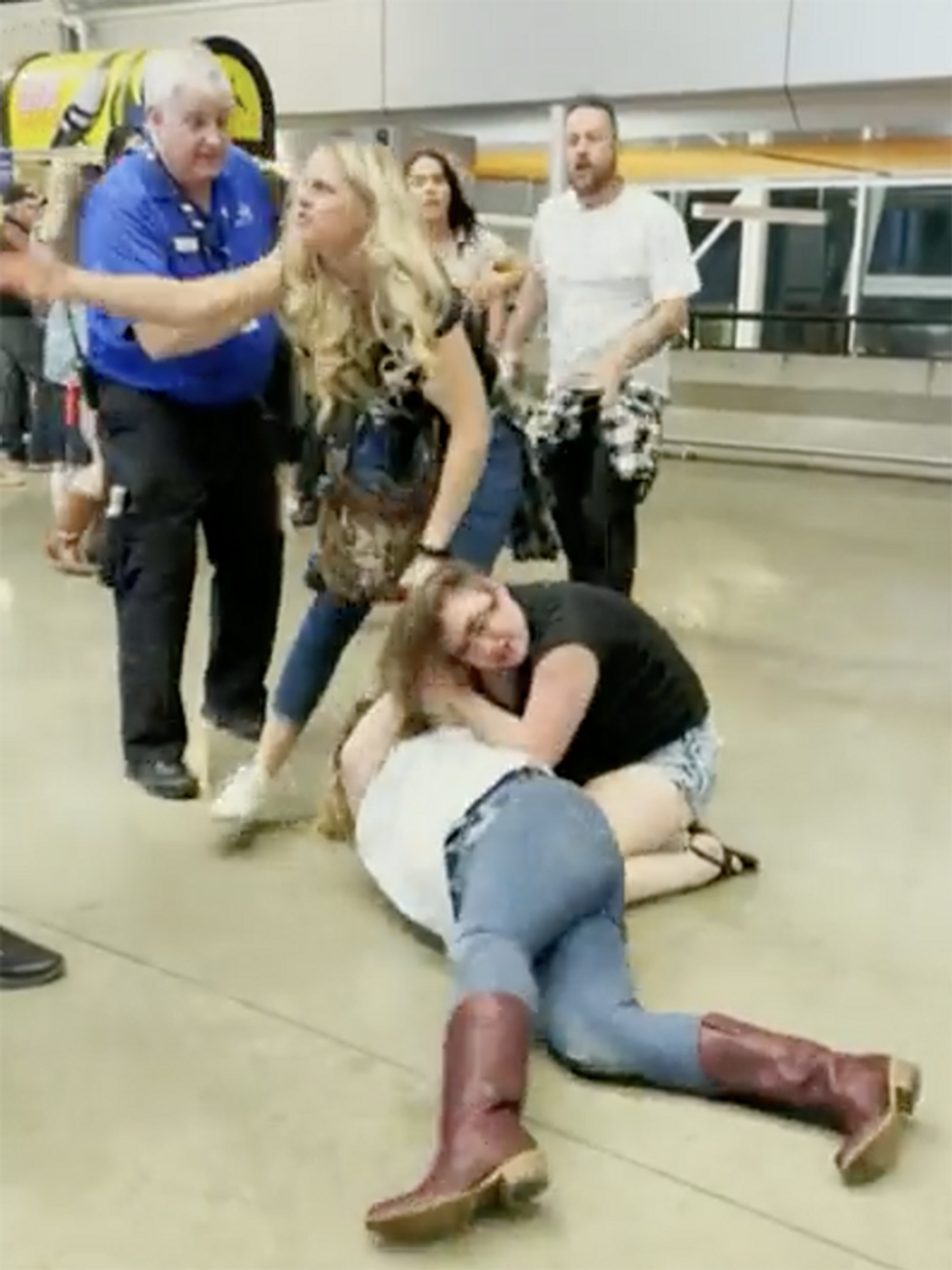 PawPaw is giving off Eric Cartman "respect my authority" vibes here. He also could have been replaced by a sign.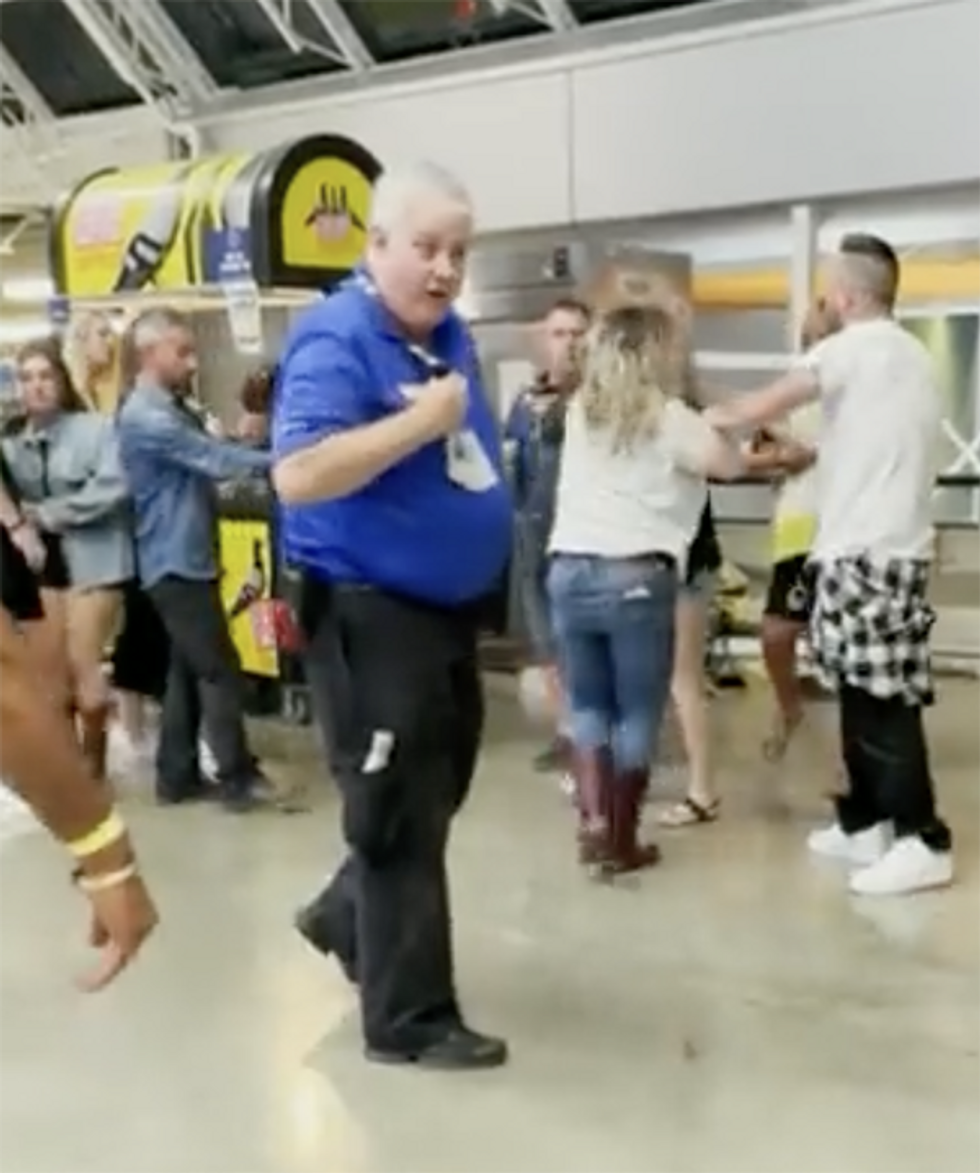 Thought in PawPaw's defense, he wasn't the only security guard who stood around doing nothing. A younger security guard figured it would be easier to let them roll around on the ground for a bit and the situation would rectify itself. Talk to him, Karen.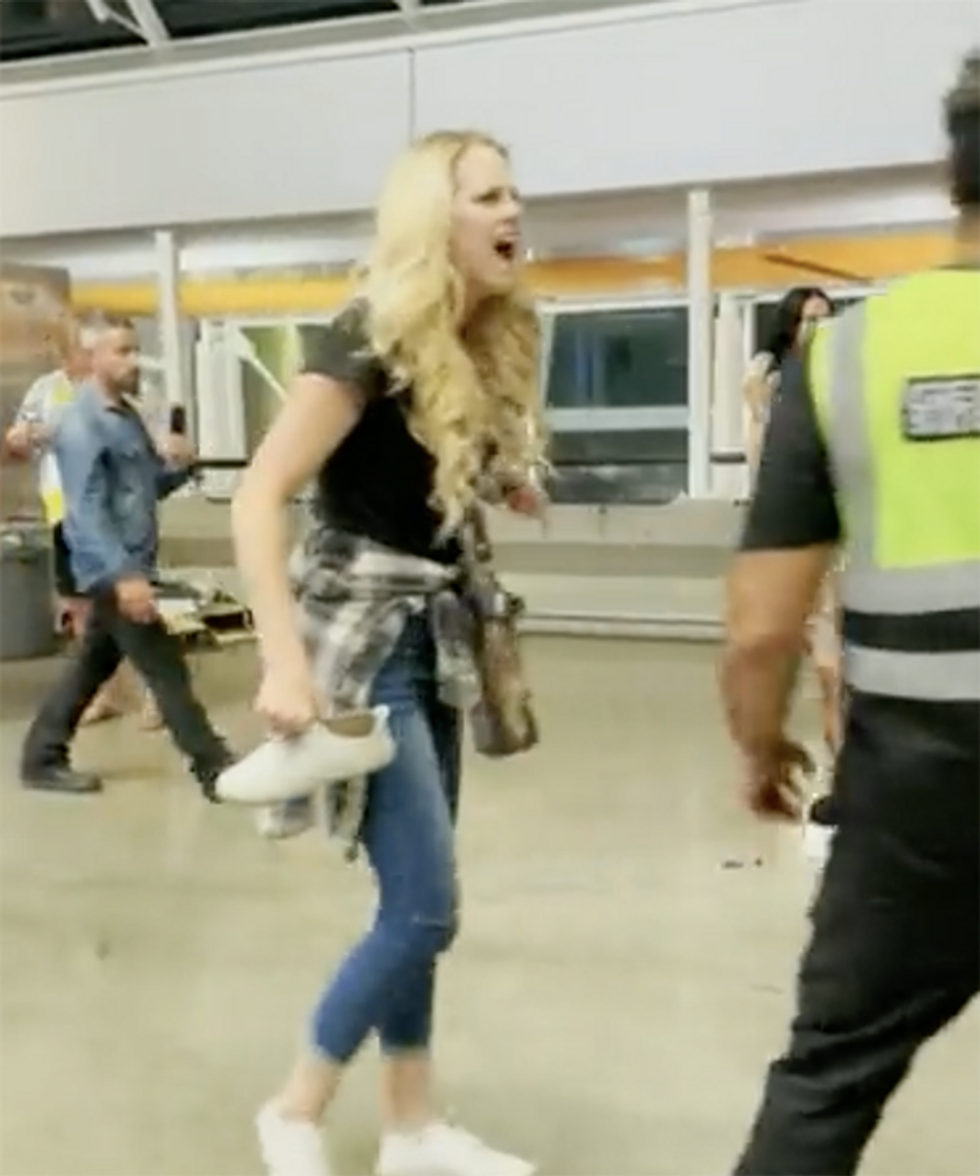 The investigative team at the Louder with Crowder Dot Com website is unable to confirm if these ladies at least made it through opening act Cody Johnson (who just released a killer version of George Strait's "Troubadour"), or if this fight took place prior to the event starting. They could also be the type of people who buy concert tickets and pound drinks instead of showing love to the openers. I hate those people.
I could understand it popping off like this at a Waffle House, or whatever Canada's version of the Waffle House is. The fact two people can be this unable to calm down at a Luke Combs concert is further evidence that every day we stray further from God.
><><><><><><
Brodigan is Grand Poobah of this here website and when he isn't writing words about things enjoys day drinking, pro-wrestling, and country music. You can find him on the Twitter too.
Facebook doesn't want you reading this post or any others lately. Their algorithm hides our stories and shenanigans as best it can. The best way to stick it to Zuckerface? Sign up for our DAILY EMAIL BLASTS! They can't stop us from delivering our content straight to your inbox. Yet.