Each day we overwhelm your brains with the content you've come to love from the Louder with Crowder Dot Com website.
But Facebook is...you know, Facebook. Their algorithm hides our ranting and raving as best it can. The best way to stick it to Zuckerface?
Sign up for the LWC News Blast! Get your favorite right-wing commentary delivered directly to your inbox!
Politics
Mike Rowe Flattens Media Matters' Attack Over the Coronavirus
April 07, 2020
Media Matters is the "Karen" of leftist activist groups. It exists just to cherry-pick things people said out of context and report them for wrongthink to the proper authorities. If MM were a person, it would be an overweight suburban mom who sees two dark-skinned people walking past her house and calls the cops because they're playing their music too loud. Which in this case, the person walking past the house bumpin' mumble rap out of a Bluetooth speaker is Mike Rowe, who had the audacity to wonder out loud about our coronavirus response: "I am concerned that the medicine we're prescribing might turn out to be more deadly than the virus we're trying to kill." Which is literally the same thing as calling COVID-19 a hoax, if you're literally a big stupid idiot who doesn't understand how words work.
Rowe flattened Karen like the curve on his Facebook page.
I believe that reasonable people can worry about two things at the same time - specifically, the impact of a medical emergency, and the impact of an economic emergency. Both emergencies are extremely dangerous. Many in the media however, including you, have rushed to vilify anyone who dares to point that out. We're told to fall in line, trust the experts, and wait patiently for the all clear. Okay, fine. But for how long? What are the criteria for turning the country back on? ...

What seems to have offended you, is the fact that I failed to endorse this strategy indefinitely, or at any cost. This is because a strategy with no timetable is not a strategy at all – it's just a reaction. And in my opinion, our reaction to this medical crisis – while perfectly sensible in the short term – is not sustainable for months on end.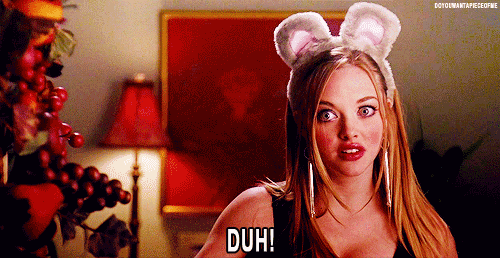 Also, since Rowe's original Facebook post unemployment has skyrocketed higher than a Media Matters intern after watching too many hours of Tucker Carlson. In order to fix one crisis, we've created another crisis. At no point did Mike Rowe say that one crisis is crisisier than the other. He didn't claim one was the more better crisis. All he said was, "Hey, both of these things are terrible. We should think about that."
But because he didn't follow the exact ORANGE MAN BAD talking points verbatim, Karen complained about it to the media. Ironically enough, Karen isn't concerned about not having a job or wondering if she's still going to have a job. Which is a problem, which was the point Mike Rowe was trying to make in the first place.
NOT SUBSCRIBED TO THE PODCAST? FIX THAT! IT'S COMPLETELY FREE ON ITUNES HERE.