Each day we overwhelm your brains with the content you've come to love from the Louder with Crowder Dot Com website.
But Facebook is...you know, Facebook. Their algorithm hides our ranting and raving as best it can. The best way to stick it to Zuckerface?
Sign up for the LWC News Blast! Get your favorite right-wing commentary delivered directly to your inbox!
2024 Election
Watch: Anti-MAGA actor Michael Rapaport has epic meltdown, will now vote for "pig d*ck" Trump because Biden is terrible
November 17, 2023
We all have our niche content we enjoy. For me, it's Michael Rapaport videos. It comes from him being one of my least favorite actors (outside of the underrated 1999 flick Beautiful Girls). He's your typical progressive, loudmouth actor. One who lately has been releasing videos where he almost gets it but doesn't quite connect the dots. Now he's apparently threatening to vote for Donald Trump over how terrible Joe Biden is.
Mind you, this is the same guy who, in April, was partying outside of an NYC courthouse, celebrating Alvin Bragg indicting Trump on thirty-four counts of NOTHING and almost getting into a fight with a girl Antifa agent. Seven months later, he's ready to do something he never thought he would have to do.
I don't know the context of where this video is from, but I'm sure you all agree it doesn't matter.
"If it comes down to Pig D*ck Donald Trump and smoking Joe Biden, I'm sorry, I am sorry. Voting for Pig D*ck Donald Trump is on the table. I'm sorry. I'll still call him Slob D*ck Donald Trump, Pig D*ck Donald Trump, and all that. But we need to get this whole f*cking situation under control."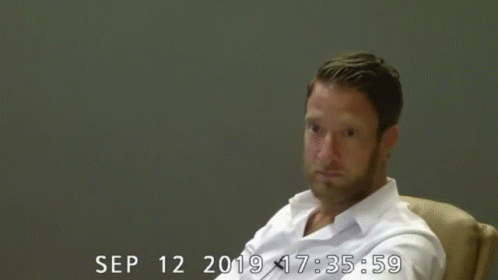 Unclear is what f*cking situation Rapaport is talking about that needs to be gotten under control. My man can be talking about literally any Joe Biden video because literally any time they let Joe Biden loose in public, he causes a situation that needs to be gotten under control.
Rapaport has been very passionate about antisemitism after the October 7th terror attacks. Like many Jewish actors loyal to Democrats, he's learning how antisemitic a lot on the left is. In one video, the actor went off on members of the Congressional Democrat Hamas Caucus led by Rashida Tlaib, Ilhan Omar, and social media influencer Rep. AOC, referring to them as the "biggest f*cking squad of Jew haters the United States government has ever seen."
Conservatives tried warning people that the leaders of every major Democrat activist movement in recent years were run by rabid antisemites, but we were dismissed as sexist racists. Or, sometimes, dismissed as racist sexists.
I hope Rapaport has friends and family around him in his time of need. Maybe Matt Dillon and Timothy Hutton can take him out for a beer.
><><><><><><
Brodigan is Grand Poobah of this here website and when he isn't writing words about things enjoys day drinking, pro-wrestling, and country music. You can find him on the Twitter too.
Facebook doesn't want you reading this post or any others lately. Their algorithm hides our stories and shenanigans as best it can. The best way to stick it to Zuckerface? Sign up for our DAILY EMAIL BLASTS! They can't stop us from delivering our content straight to your inbox. Yet.