Each day we overwhelm your brains with the content you've come to love from the Louder with Crowder Dot Com website.
But Facebook is...you know, Facebook. Their algorithm hides our ranting and raving as best it can. The best way to stick it to Zuckerface?
Sign up for the LWC News Blast! Get your favorite right-wing commentary delivered directly to your inbox!
Culture Wars
Watch: Megan Rapinoe lashes out at God, who, in His infinite wisdom, caused her to get injured in her last soccer match
November 13, 2023
Soccer player Megan Rapinoe ended her career injured when, doing her best to impersonate Aaron Rodgers, tore her Achilles tendon in a non-contact injury. During the post-match presser, she lashed out at God, claiming her ending her career injured and on the ground is proof that He does not exist.
Referencing Rodgers' injury, she said she was going to call him to discuss recovery since he is on the fast track. She got shrill and bitter from there: "I thought about it a little bit. I mean, I'm not a religious person or anything, and if there was a God, this is proof that there isn't."
Then she used His name in vain with profanities. "I'm not a religious person or anything, and if there was a god, like, this is proof that there isn't. This is f*cked up. It's just f*cked up. Six minutes in and I eat my Achilles."
We here at the Louder with Crowder Dot Com website aren't going to do the faux-outrage thing. She was attempting to be funny and failed miserably at it. However, the Lord does work in mysterious ways. Instead of blaming Him for her injury, Rapinoe might have been better off had she acknowledged all the gifts He had blessed her with.
The fact that even an insufferable blowhard like Megan could be as successful as she is should be proof God was looking out for her. How does she express her appreciation for the gifts of athletic prowess and a competitive spirit? By supporting policies that make it harder for other young girls to have the same opportunities she did.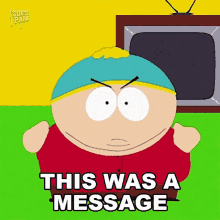 There are also the opportunities God blessed her with at the expense of others. Rapinoe was given a lucrative endorsement deal with Subway, even though she was so unlikable Subway franchises begged corporate not to air her commercial. Rapinoe was blessed with a job as a Victoria's Secret model even though... know what I mean? It cost the company BILLIONS AND BILLIONS of dollars. It would make more sense if Subway and VS questioned the existence of God.
If we're digging deep into theology, an argument can be made through Rapinoe's injury that there IS a God. Should He be the one responsible for her torn Achilles, it would confirm that God is a) a Dude, b) sick of her woke bullsh*t, and most importantly, c) acknowledges that soccer is stupid.
><><><><><><
Brodigan is Grand Poobah of this here website and when he isn't writing words about things enjoys day drinking, pro-wrestling, and country music. You can find him on the Twitter too.
Facebook doesn't want you reading this post or any others lately. Their algorithm hides our stories and shenanigans as best it can. The best way to stick it to Zuckerface? Sign up for our DAILY EMAIL BLASTS! They can't stop us from delivering our content straight to your inbox. Yet.