Each day we overwhelm your brains with the content you've come to love from the Louder with Crowder Dot Com website.
But Facebook is...you know, Facebook. Their algorithm hides our ranting and raving as best it can. The best way to stick it to Zuckerface?
Sign up for the LWC News Blast! Get your favorite right-wing commentary delivered directly to your inbox!
Politics
Listen: Woke city mayor calls 911 to snitch, complain about "far-right activists" outside of a Walmart
September 20, 2023
Alleged "far-right activists" were standing around outside of a Walmart and so triggered a Washington mayor, she called 9/11 on them. No, it wasn't an emergency. Yes, she called 9/11 anyway.
Yakima Mayor Janice Deccio (she/her/hers according to a now defunct Instagram page) called 9/11 knowing it wasn't an emergency call but needed to speak to someone anyway. "Far-right activists" were standing outside a Walmart. They were asked to leave but didn't, and the police wouldn't do anything.
So Mayor Karen called herself. Turns out it was perfectly legal for these "far-right activists" to be standing outside a store collecting signatures for six statewide ballot initiatives. Yes, collecting ballot signatures. That's how you get things, be it people or initiatives, onto a ballot for election day.
You would think a mayor would know that, yet here we all are.
In fairness, Mayor Karen claimed the petitioners were being rude and/or aggressive. It's important to hear both sides.
Fox News reports these are the six "far-right" ballot initiatives that the "far-right" activists (please use finger quotes whenever reading "far-right") were collecting signatures for:
I-2113, which would roll back some restrictions on when police officers can engage in vehicular pursuits
I-2117, to prohibit state agencies from imposing any type of carbon tax-credit trading
I-2124, which would allow employees to opt out of the state's long-term care insurance program
I-2109, to repeal the state's capital gains tax
I-2111, which would prohibit state and local jurisdictions from imposing income taxes
I-2081, which would allow parents of public school students to review instructional materials and student records upon request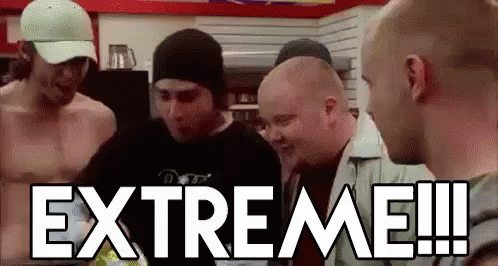 Critics are calling the mayor "woke." But, allegedly, the mayor and city council are all non-partisan.
It shouldn't be surprising that petitioners would be collecting signatures for basic conservative initiatives in Yakima. It's a very Republican area. Shocking, I know. But like many blue states, once you get away from Seattle where people live on top of each other in filth and crime, there are areas of the state that are very based. We discovered this two years ago with our favorite based grandpa who got into a fight with a trans council(wo)man.
In a statement, Mayor Karen admitted she "was unaware of all the nuances of the law at that time" and in hindsight could have waited to hear from the police chief before calling 911. She also claimed that "No one told the group they couldn't petition, and it was certainly not my intention to stop them."
This contradicts her reasons for calling 911. Unless she wasn't expecting the call to be made public and realizes how ridiculous she now looks that it did.

><><><><><><
Brodigan is Grand Poobah of this here website and when he isn't writing words about things enjoys day drinking, pro-wrestling, and country music. You can find him on the Twitter too.
Facebook doesn't want you reading this post or any others lately. Their algorithm hides our stories and shenanigans as best it can. The best way to stick it to Zuckerface? Sign up for our DAILY EMAIL BLASTS! They can't stop us from delivering our content straight to your inbox. Yet.