Each day we overwhelm your brains with the content you've come to love from the Louder with Crowder Dot Com website.
But Facebook is...you know, Facebook. Their algorithm hides our ranting and raving as best it can. The best way to stick it to Zuckerface?
Sign up for the LWC News Blast! Get your favorite right-wing commentary delivered directly to your inbox!
Journalisming
Watch: Matt Gaetz fact-checks CNN LIVE on air so hard, they rush to go to commercial
September 26, 2023
There is another government shutdown/continuing resolution drama unfolding in the House this week, and I'd be lying if I said I had the bandwidth to care. If I had the bandwidth, like with the Speaker vote at the beginning of this year, I'm sure I'd probably be on Matt Gaetz's side mostly. While there's a lack of bandwidth for more DC drama, there is ALWAYS bandwidth to defecate on CNN.
Gaetz was being interviewed by Abby Phillip. Phillip went too off script calling out a teacher's union president for sending her kid to private school. It was necessary to create new content to appease the left, and "Matt Gaetz is suuuuuch and extremist" content seemed the way to go.
It helps to get your facts straight BEFORE the interview...
Phillip: Remember when you voted against the defense appropriations bill this week?
Gaetz: WOW, are you about to look stupid...
Phillip: What I meant to say is ... hey, look! It's a commercial break!
My sarcastic transcript notwithstanding, these are legit all-time bars from Gaetz:
Abby, this is going to be a very embarrassing moment when the internet corrects you on this.
In a segment based around Gaetz holding up a continuing resolution for not voting on a certain rule, the CNN journalismer missed the fact Gaetz voted on that rule not once but twice.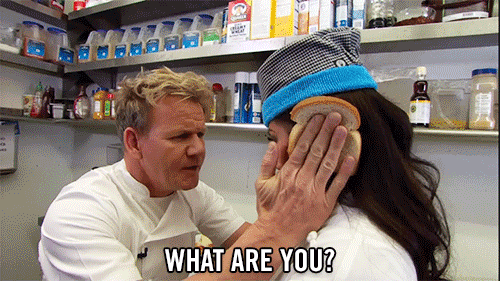 And as Politico reported, Gaetz even attempted to work with Kevin McCarthy, going into his office with plan.
Gaetz had spent the week proving to McCarthy that the speaker could not pass a continuing resolution to keep the government temporarily open, no matter how much the speaker refashioned it to appease the hard right.

"The House has really abandoned the McCarthy CR strategy today and has embraced the Matt Gaetz strategy of single-subject spending bills," Gaetz boasted Thursday night on the Timcast podcast.
Gaetz has been pushing for single-subject spending bills since last November along with three other bills he also has bipartisan support on. The Florida Congressman had said of single-subject spending bills, "Something that worked well in Florida, a bill coming to the floor should only deal with one subject. I was incensed as a freshman when I had to vote on the 'farm bill' and whether or not to authorize war in Yemen in the same vote."
We'll see how the chaos in DC further unfolds this week.
><><><><><><
Brodigan is Grand Poobah of this here website and when he isn't writing words about things enjoys day drinking, pro-wrestling, and country music. You can find him on the Twitter too.
Facebook doesn't want you reading this post or any others lately. Their algorithm hides our stories and shenanigans as best it can. The best way to stick it to Zuckerface? Sign up for our DAILY EMAIL BLASTS! They can't stop us from delivering our content straight to your inbox. Yet.