Each day we overwhelm your brains with the content you've come to love from the Louder with Crowder Dot Com website.
But Facebook is...you know, Facebook. Their algorithm hides our ranting and raving as best it can. The best way to stick it to Zuckerface?
Sign up for the LWC News Blast! Get your favorite right-wing commentary delivered directly to your inbox!
cancel culture
Liberals Go Too Far, Now Want to Cancel Potato Rolls Over a Political Donation
June 10, 2022
Potato rolls are the undisputed kings of BBQ burger and hot dog rolls. I will accept no dissent in the matter. I can see the argument about flour vs corn when it comes to taco shells, even though you're wrong if you say corn. But it's potato rolls or nothing. And of the potato rolls, Martin's are the best. So, of course, liberals want to cancel the company.
At issue are campaign donations the Martin family has made towards Pennsylvania GOP gubernatorial candidate Doug Mastriano. Mastriano holds basic Republican positions. He also has strong opinions about the election that took place nineteen months ago, You can guess what they are. If I so much as say the year the election is, Meta will throttle this post.
So, because a family donated to a candidate with opinions contrary to leftists, leftists can't calm down about it. Ultra-leftist food content website Eater reports cookbook author J. Kenji López-Alt and mathematician Joe Rosenthal began leading the charge to boycott via Instagram. "I will not be buying any more Martin's products, nor will I support any establishment that uses their buns until they change suppliers, and I'd urge you to do the same if you don't want your dollars supporting this stuff."
There are also calls to shake down Shake Shack. But Shake Shack, as of now, isn't budging. Eater lists a few other places that are virtue signaling over the bread product. According to the food content site, these boycotts are important because big restaurant chains "not only use huge amounts of Martin's products but have also done the most to raise the brand's public image."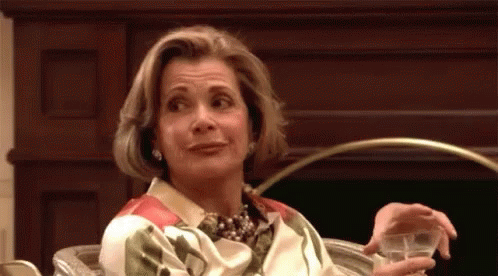 Normal people can walk down the aisle at the supermarket and not care who gives what donation to whatever company. If a decision is made over one product or the other, it's based on taste and or coupons. Leftists need to make sure everyone who works at the company validates their every world view, or else!
Side note: We're the ones who are pleasant to be around.
The Louder with Crowder Dot Com Website is on Instagram now!Follow us at @lwcnewswire and tell a friend!
Don't Worry About Money, Biden's Got You Bro! | Louder With Crowderyoutu.be