Mark Hamill does unthinkable and likes a JK Rowling tweet, gets attacked by First Order of Woke stormtroopers
January 24, 2023
Luke Skywalker done stepped in it now. Worse than that time he snuck out and crashed Uncle Ben's Ford Pinto trying to pick up chicks at Mos Eisley. Mark Hamill LIKED a TWEET by JK Rowling. Yes, THAT JK Rowling.The Head Transphobe in Charge JK Rowling.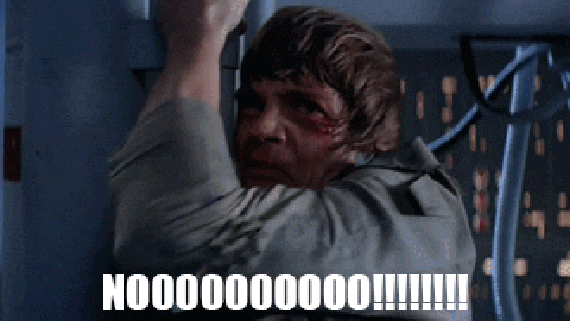 In Hamil's defense, it was a funny tweet. A trans activist said that they are more of a woman than JK Rowling will ever be. Rowling, who has fifty-seven years of experience being a woman, took a break from counting money to offer a snarky, two-word response.
Hamill liked the tweet for reasons known only to the actor. Unbeknownst to the former Jedi, it set off a tremor in the Force. Not the good Force. The Dark Side of the Force. Slacktivists! The ones who troll Twitter policing who likes what tweet, to make sure no one they are a fan of ever likes the "wrong" tweet. If you are saying, "wow Brodigan, these losers have NO lives whatsoever," you'd be right! As said, they are slacktivists. (shout out to Twitchy)
This went on...
And on, and on, and on. If Jar-Jar Binks had a baby with Kathleen Kennedy, but Jar-Jar was the one who carried it to term, it would be this outrage.
What I think happened is that Mark Hamill believed he was liking a feminist YASSSSS SLAY KWEEEEEEEN tweet and was expressing his approval of Rowling owning a sexist hater. What he did not realize is that because India is trans and trans outranks women on the left's pound-for-pound most marginalized rankings, what the actor approved of was a transphobic tweet. He now needs to be burned at the stake unless he begs for forgiveness from the anonymous nobodies chirping at him.
Apologize, he shall. Jedis may have courage. Work actors do not.
Editor's Note
LwC is on Substack now! Each day we overwhelm your brains with the content you've come to love from the Louder with Crowder Dot Com website.. but algorithms hide our ranting and raving as best they can. The best way to stick it to Big Tech? Subscribe to For the Content!
STAR WARS PARODY: 'Social Justice' Warsyoutu.be