Each day we overwhelm your brains with the content you've come to love from the Louder with Crowder Dot Com website.
But Facebook is...you know, Facebook. Their algorithm hides our ranting and raving as best it can. The best way to stick it to Zuckerface?
Sign up for the LWC News Blast! Get your favorite right-wing commentary delivered directly to your inbox!
For the Content
Watch: Dude swings on a group of Marines outside a nightclub; gets hit with fists, pavement, and instant regret
November 21, 2023
Wednesday is the busiest drinking day of the year. We here at the Louder with Crowder Dot Com website care deeply about your safety. Plus, you can't click links if you're in a hospital. Should you find yourself out with friends, we ask that you please listen to the following suggestions.
Don't drink and drive.
Don't drink too much ... drink just enough
If you see a group of Marines at the club, don't swing on them.
A dude in Austin didn't follow rule #3 over the weekend. He is now on the wrong end of a viral video.
It is unclear what started the fight. The X-post accompanying this video claims an angry woman snagged a phone and threw it into the street. It is unclear if it was this woman that one of the Marines was attempting to calm down.
My man wearing the Diggin' Detroit shirt was the one also wearing his bad-idea jeans. I say this as someone who has been at every stage of inebriation over the years. At no stage did I ever say to myself, "Self, that dude in his dress blues hanging out with his brothers in their dress blues? I can take him."
Spoiler: He could not.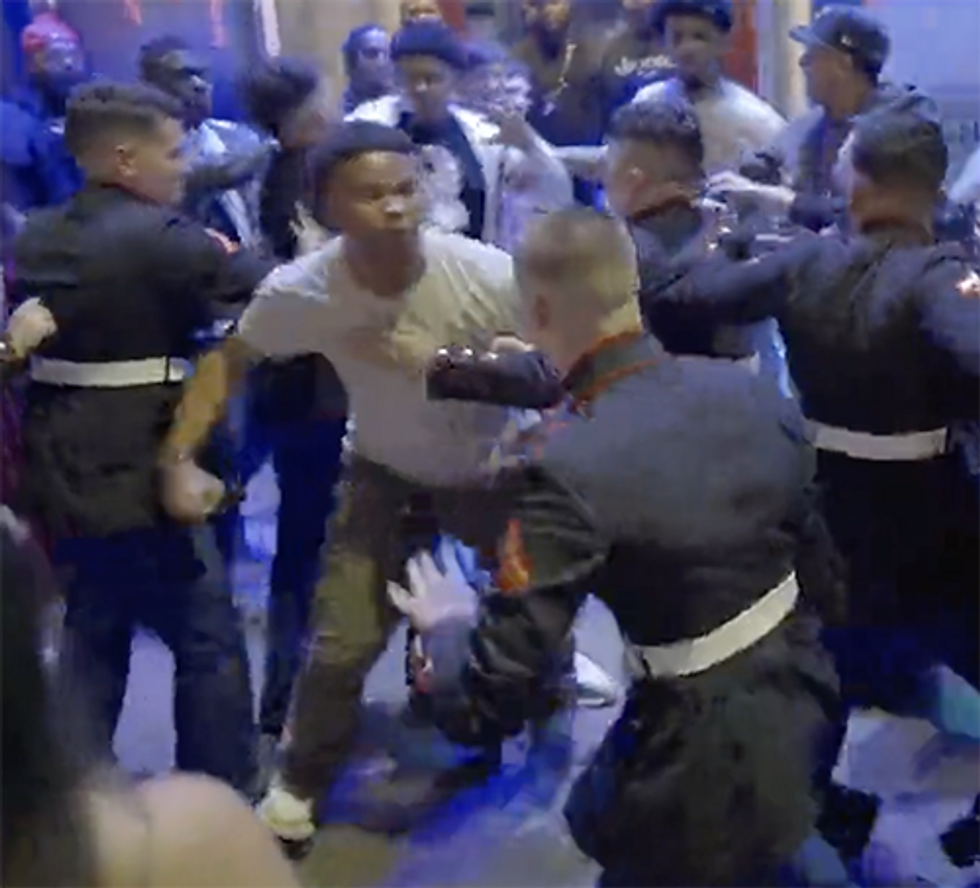 Things ended the exact way you would expect. It's Texas, and you started a fight with a bunch of Marines.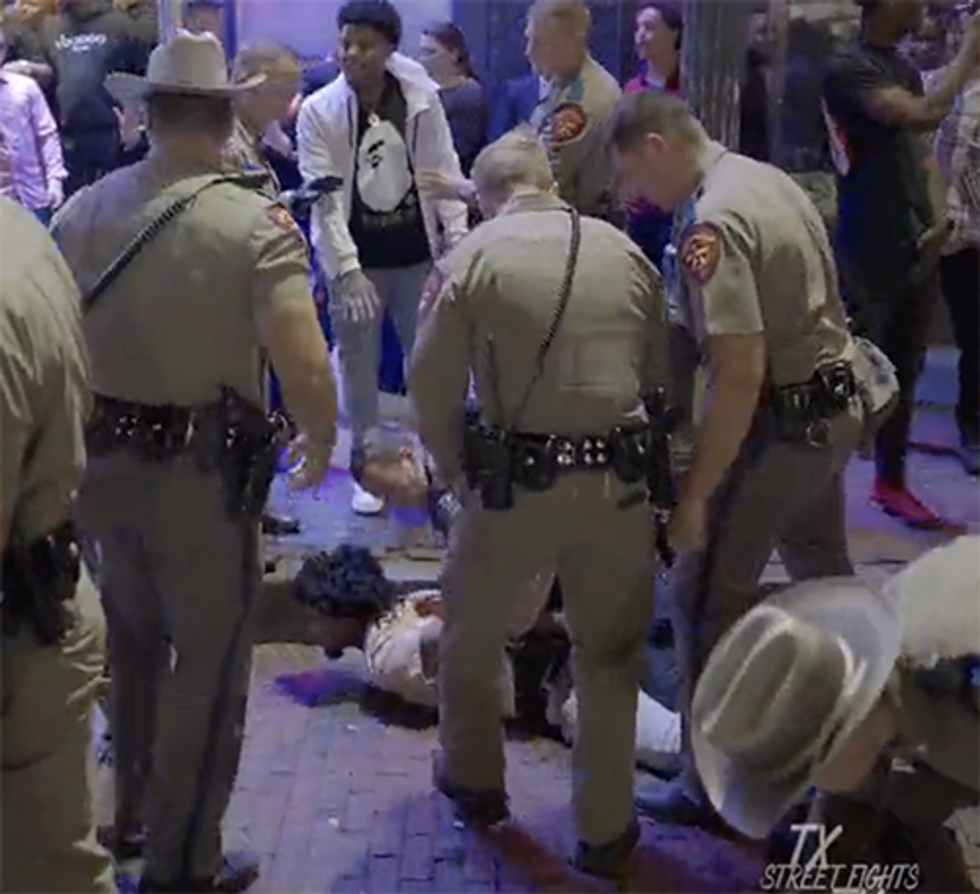 Marines who ended what you started.
I see people dropping X in response to this video about how America is going to hell and how it's not safe for Marines to walk the streets anymore. While it is true that decades of progressive policies have turned our cities into crime and poop-infested suckholes, I think this video is merely what happens when you hit the Henny a little too hard and don't make the best decisions. It was a mistake that could have easily been made out in Real America as well.
Thank you to Diggin' Detroit for the content. Thank you to the Marines for the content and their service. Oorah!
><><><><><><
Brodigan is Grand Poobah of this here website and when he isn't writing words about things enjoys day drinking, pro-wrestling, and country music. You can find him on the Twitter too.
Facebook doesn't want you reading this post or any others lately. Their algorithm hides our stories and shenanigans as best it can. The best way to stick it to Zuckerface? Sign up for our DAILY EMAIL BLASTS! They can't stop us from delivering our content straight to your inbox. Yet.