Each day we overwhelm your brains with the content you've come to love from the Louder with Crowder Dot Com website.
But Facebook is...you know, Facebook. Their algorithm hides our ranting and raving as best it can. The best way to stick it to Zuckerface?
Sign up for the LWC News Blast! Get your favorite right-wing commentary delivered directly to your inbox!
Culture
Watch: Luke Combs invites a cancer-free boy to sing with him on stage and the crowd reaction will have you in tears
July 25, 2023
When you embrace the suck that is writing about politics and culture all day, you need the occasional palate cleanser to remind you that not everything is terrible. Things like seven-year-old Cooper who, to celebrate beating cancer, drove all the way from Georgia to Boston to see his favorite artist Luke Combs.
His journey didn't end there. The country icon invited him up to sing.
"Cooper came all the way here, just beat cancer, so he could sign his favorite song with me," Combs told the audience. "So, what we're gonna do Cooper, is we're gonna sing the chorus of 'Fast Car' one time, and all these beautiful people, who are so happy that you're cancer free, they're gonna sing 'Fast Car' with us. And hey, they probably aren't gonna be able to hear us anyways 'cause they're gonna be singing so loud. I'm gonna help you."
And the crowd erupted for him!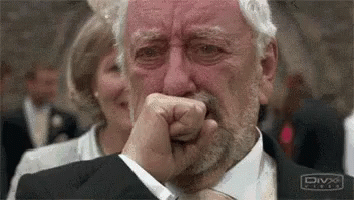 Is there a WaPo editor somewhere who watched this video and said "Yeah, but he's a white boy" and assigned a think piece to someone? Maybe. But to those of us with a soul, this was a direct hit right in the feels.
Full disclosure. We needed the palate cleanser and I was deciding between Cooper and the girl who screwed up shotgunning a beer with Combs. Here's the other clip for reference.
I think I chose well.
On behalf of everyone here at the Louder with Crowder Dot Com website, prayers to Cooper for a continued bill of health.
Also, if you have the opportunity to catch Luke Combs live I can recommend doing so enough. I saw him play The Garden a few years ago and it's easily in my top five of concerts I've been to.
><><><><><><
Brodigan is Grand Poobah of this here website and when he isn't writing words about things enjoys day drinking, pro-wrestling, and country music. You can find him on the Twitter too.
Facebook doesn't want you reading this post or any others lately. Their algorithm hides our stories and shenanigans as best it can. The best way to stick it to Zuckerface? Sign up for our DAILY EMAIL BLASTS! They can't stop us from delivering our content straight to your inbox. Yet.