Each day we overwhelm your brains with the content you've come to love from the Louder with Crowder Dot Com website.
But Facebook is...you know, Facebook. Their algorithm hides our ranting and raving as best it can. The best way to stick it to Zuckerface?
Sign up for the LWC News Blast! Get your favorite right-wing commentary delivered directly to your inbox!
Liberal Rant Calls for Arrest of Conservative Justices, Gets Shut Down by Legal Scholar
May 10, 2022
I didn't think anything could distract the left from Elon Musk buying Twitter, but the recently leaked Supreme Court opinion has had the effect of a nuclear warhead going off in every leftist brain in the country, and make no mistake, they are having nuclear meltdowns—in addition to some terrifying musings.
And because American leftists are the greatest example of narcissism this side of the Atlantic, they cannot help themselves from broadcasting their meltdowns over the interwebs for everyone to see, which is good because it dispels any notions that leftists have functioning brains.
I have a question. Why wasn\u2019t Amy Coney Barrett put on trial for committing Perjury? Why wasn\u2019t Brett Kavanaugh put on trial for committing Perjury? Why wasn\u2019t Neil Gorsuch put on trial for committing Perjury? Why haven\u2019t the SCOTUS Justices been held accountable? I\u2019m ANGRY!pic.twitter.com/bsGSkWB20c

— Dash Dobrofsky (@Dash Dobrofsky) 1652051742
Now, to put this into context, this brilliant young man is allegedly a political science major at UCLA.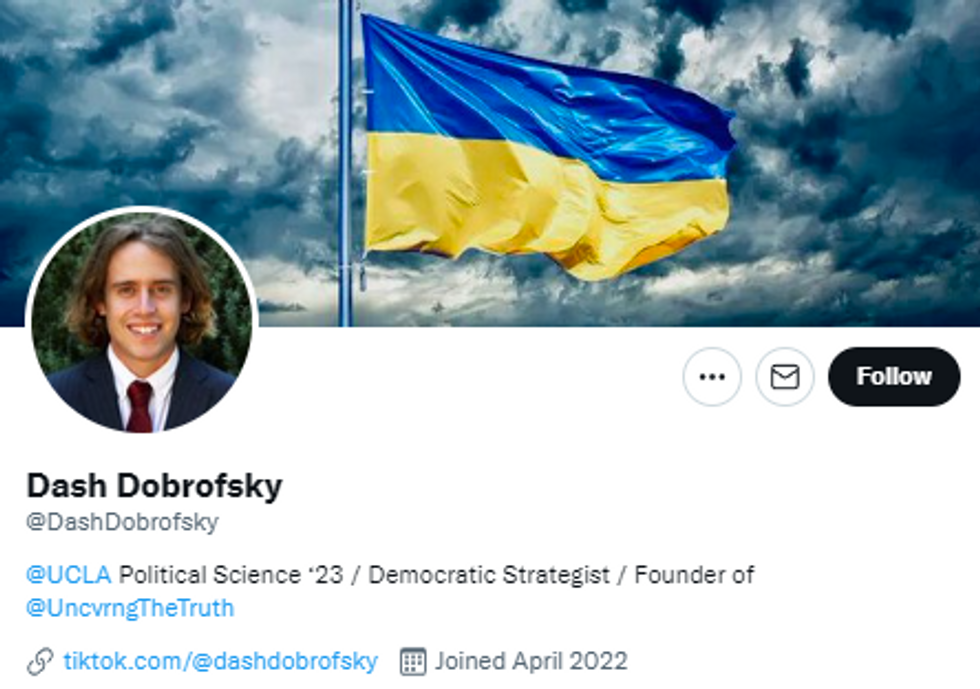 He's also a political hack who probably would have been better off spending his money on something more useful than a UCLA education because it obviously didn't educate him in any way, shape, or form.
As professor and legal scholar Jonathon Turley puts it, "The suggestion of perjury is utter nonsense."
Turley explains that as much as Chuckie Schumer, Susan Collins, and "no less a legal figure as Stephen Colbert" would like the claim of perjury to be true, it's simply not. Then he explains the standing tradition of judicial nominees giving complete non-answers to topics like Roe v. Wade "without saying anything of substance."
For Alito, Gorsuch, Kavanaugh, and Barrett, nothing in their answers regarding Roe say anything about whether they'd actually uphold the ruling. In fact, Barrett, as Turley writes, "was refreshingly and surprisingly honest about her judicial philosophy and approach to Roe."
"What is most striking about these claims that the justices lied is that most of these critics insisted during their confirmations that they were clearly antagonistic toward Roe. Nothing that they said changed any minds on their judicial philosophy as hostile to the logic of Roe."
So how exactly are leftists like our loud-mouthed, ignorant friend Dash and his favorite Democratic politicians able to argue for charges of perjury? Well, they can't. They'll try, though.
And I'll leave you with the exact quote Turley used to wrap up his criticism of these duplicitous ignoramuses: "People never lie so much as after a hunt, during a war or before an election."
The Louder with Crowder Dot Com Website is on Instagram now!Follow us at @lwcnewswire and tell a friend!
Crowder Makes Black Professor RETHINK Affirmative Action! | Change My Mind Clipswww.youtube.com