LGBT Protestors Hold Demonstration at San Francisco Pride Parade
July 01, 2019
Pride month 2019 is coming to an end. So sad. Across the land, lovers of LGBTLMNOP-ism are having one last fling to cap off June. Though, not all of them are onboard with the parades. In fact, a group of LGBT protestors set out to block the pride parade in San Francisco.
See for yourself:
A group of protestors blocked the parade route at the 2019 San Francisco Pride Parade about an hour after festivities began.

The group, who appeared to be chained together with rainbow tubes covering what linked their arms, were protesting corporate involvement in the parade and police brutality in America.

For over half an hour, the parade backed up behind the protestors, who sat down across Market Street near 6th Street. Police appeared to arrest at least one of the individuals involved with the protest.
Yep, when in doubt, you can always just protest yourself.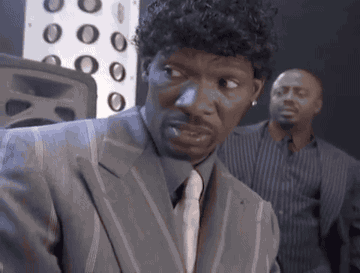 I guess these LGBT protestors didn't have anything better to do, so they pooped their own party. This, my friends, is peak leftism. A state of being where even your allies' slightest "flaw" is one to be resisted at all costs. Brother against brother. Sister against sister. Non-binary genderqueer against non-binary genderqueer.
The last time I checked, the fancy lads have nothing to do with police brutality. As for the corporate thing, the LGBT movement is now so mainstream, the corporations want a piece. This ought to be a sign of their success. To these douchenuggets, however, it's a major no bueno.
This is why leftism is doomed to fail. When leftists run out of enemies, they'll inevitably turn on each other. Leftism is like a cancer. It has no stopping point. It'll continue attacking until there's nothing left to attack. This is why we refuse to concede to them in the slightest.
While we're on the subject of leftist protestors: