Each day we overwhelm your brains with the content you've come to love from the Louder with Crowder Dot Com website.
But Facebook is...you know, Facebook. Their algorithm hides our ranting and raving as best it can. The best way to stick it to Zuckerface?
Sign up for the LWC News Blast! Get your favorite right-wing commentary delivered directly to your inbox!
Politics
Democrat governor VETOES bill that would have banned teachers from filming porn in their classrooms
June 08, 2023
Anytime we write about Gov. Katie Hobbs, a reminder that Arizona could have had Kari Lake but went with this dingbat instead is implied. Kari Lake would NOT have vetoed a bill that banned teachers from filming pornos in their classrooms. Hobbs did, which I guess makes her in the pocket of Big Porn or something.
No, you read my words right. Katie Hobbs vetoed a bill that would have made it illegal for teachers to film pornography in their elementary school classrooms.
Why is this even a thing?
Last November, an Arizona teacher couple filmed their sex work inside the classroom THEY worked in. Teachers Samantha and Dillon Peer were employed by the Lake Havasu Unified School District. Students found their sexual OnlyFans content on the internet because that's how the internet works. The teachers were fired. Samantha released a whiny video on YouTube about why you should feel bad for her. SPOILER: I did not.
The move made OnlyFans reiterate their best practices about users not being allowed to film sex in a public place. It's one of two things you can't do on OnlyFans. The other is expressing support for the Second Amendment.
Why would the Governor veto such a common sense reform?
Katie Hobbs vetoed the bill because she was afraid if they banned filming porn in the classroom, it would also ban teachers from PROVIDING porn in the classroom.
The bill specifies porn that is "textual, visual or audio." That goes too far for the Democrat Governor.
I have vetoed SB 1696. While I agree that not all content is appropriate for minors, this bill is a poor way to address those concerns. The sponsor has stated that this bill was aimed at preventing a specific action from reoccurring, while in reality it is written in such a vague manner that it serves as little more than a thinly veiled effort to ban books.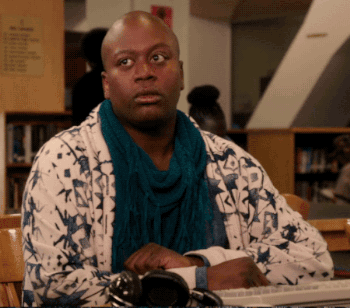 Hobbs is referencing states like Florida. Florida believes books about kids tasting their vagina slime, how to give a handy to make someone cum, or reading a graphic novel that explicitly illustrates two dudes f*cking are not appropriate in school, so they are being kept out of school libraries. Democrats who are pro-exposing kids to porn in the classroom like Katie Hobbs call that "book banning."
Even though, if you as a parent feel your kid learning about tasting their vagina slime, how to give a handy to make someone cum, or reading a graphic novel about two dudes f*cking is crucial to their development, you can go on Amazon.com and have the book by tomorrow.
Question: by Katie Hobbs vetoing a bill that would have banned pornography from being filmed in the classroom, isn't she admitting that pornography is being PROVIDED TO STUDENTS in the classroom?
Gov. Kari Lake would not have been a shill for Big Porn like Katie is. Just sayin'.
><><><><><><
Brodigan is Grand Poobah of this here website and when he isn't writing words about things enjoys day drinking, pro-wrestling, and country music. You can find him on the Twitter too.
Facebook doesn't want you reading this post or any others lately. Their algorithm hides our stories and shenanigans as best it can. The best way to stick it to Zuckerface? Sign up for our DAILY EMAIL BLASTS! They can't stop us from delivering our content straight to your inbox. Yet.